Technology is advancing at an incredible rate these days, and so many people crave the latest gadgets, wanting to have the newest and most innovative devices in their lives. At home, the centerpiece for many households is a state-of-the-art television set.
But the TV alone is not enough. Movies, sports and games deserve much more.
In the digital age, only the best 4k Blu Ray player will do if you want to watch your favorite movies and TV shows with a clear and crisp resolution.
Additional features such as Wi-Fi, streaming support and 3D picture are quickly becoming the norm in modern TVs. Now, these devices are still in their infancy, but global adoption isn't far away.
Netflix, Amazon and Google Play TV have already started the transformation, releasing a lot of content in 4k. ​4K Ultra-HD Blu-ray movies are available in many stores today.
The digital age is taking grip and the best technology is becoming commonplace. Soon, everyone will want one of the top Blu-Ray players in their home, bringing cinematic experiences to their home.
In this article, we take a look at the best 4k Blu-Ray players available in 2019.
Best 4k Blu Ray Player – Comparison Table
​Why Our List Is the Best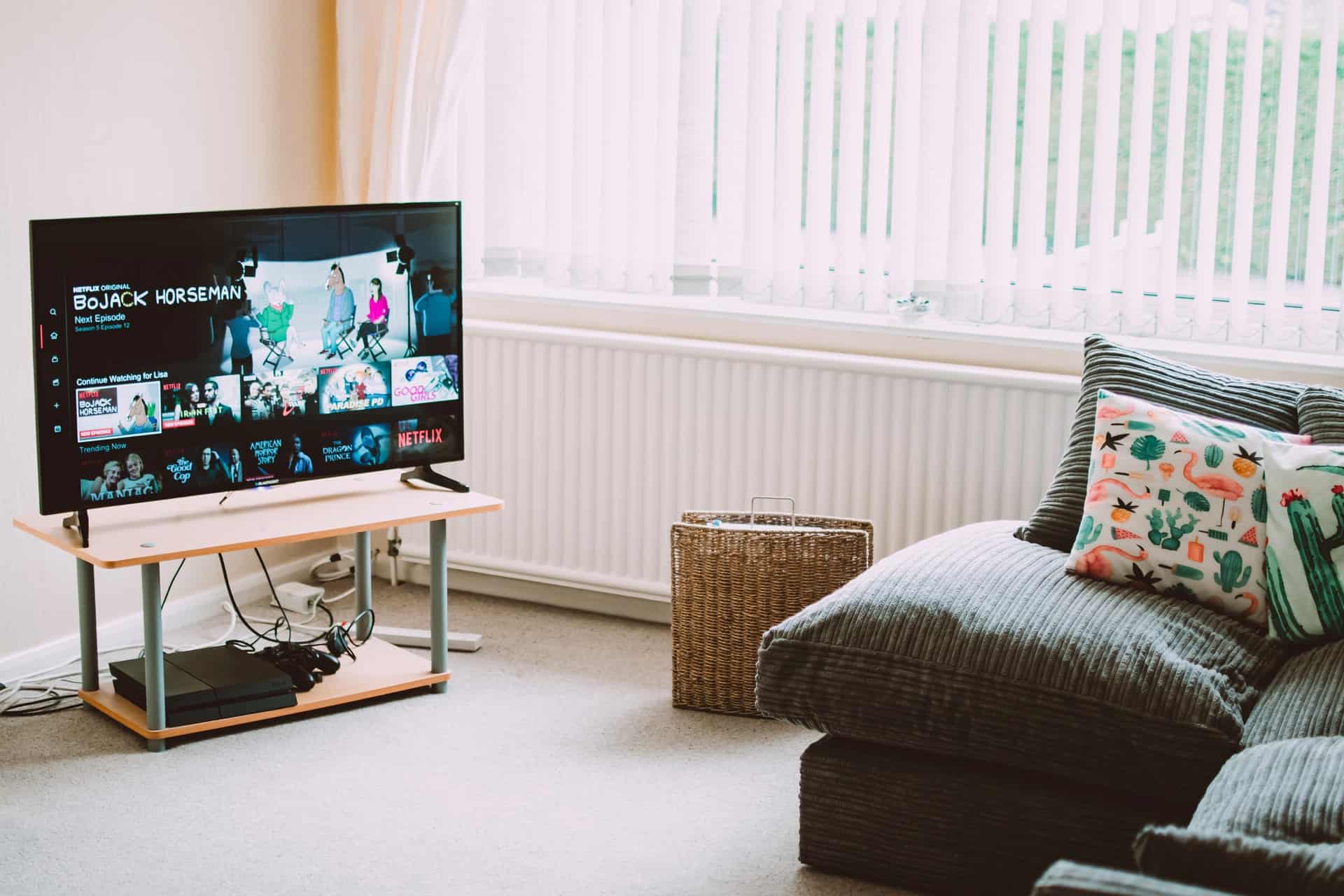 ​This list is based upon the latest research and reviews by trusted authorities in the tech industry, taking the respected opinions of thought leaders into account, and also considering the reputation of major brands and their customer reviews.
With the latest and most high-performing articles in mind, we have no doubt that this is the most current, accurate and reliable information on the topic.
Without further ado, here are the best 4k Blu–Ray players of 2019.
Panasonic DMP-UB700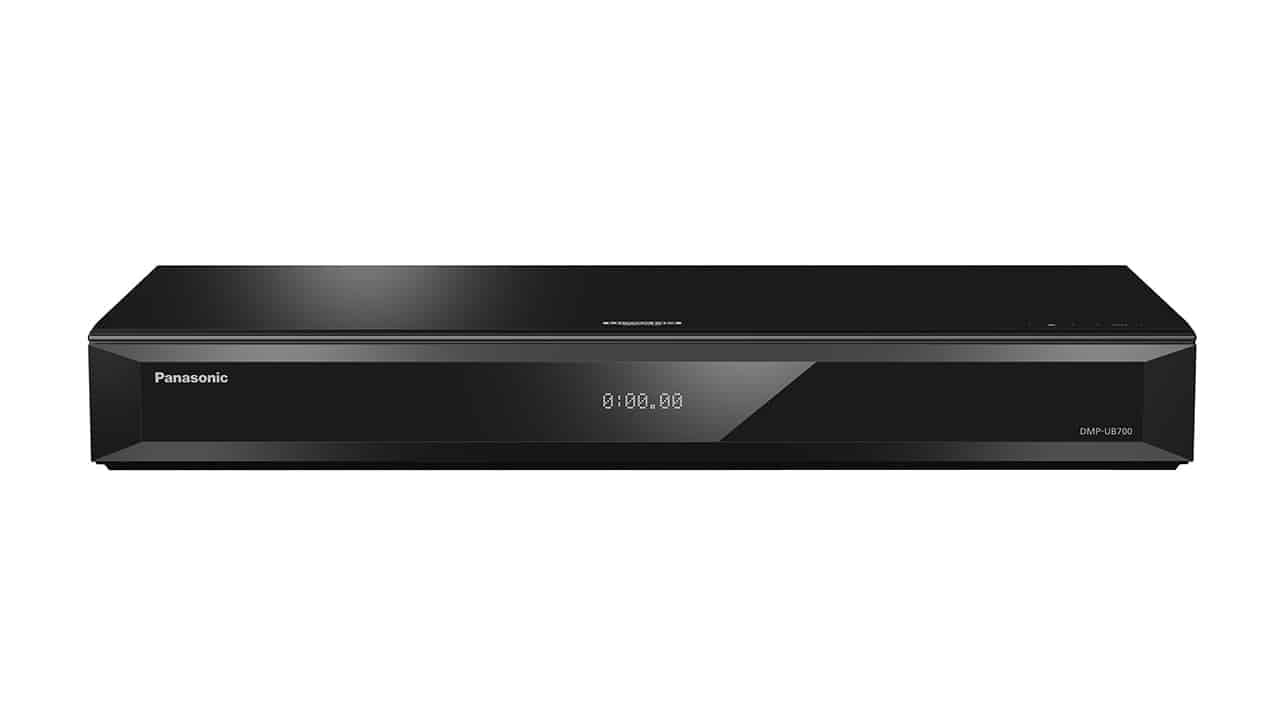 ​Smart

TV

: Yes
​Wi-Fi: Yes
​3D Support: Yes
​Supported Resolution: 3840 x 2160
​HDR Formats Support: HDR10
​Dimensions: 430mm x 199mm x 61mm
​Weight: 4.8 pounds
​Having Netflix and Amazon on your TV is a luxury that many people enjoy nowadays. Gone are the days of going to the local video store to rent a movie. The digital disruption of streaming services soon put an end to that, much to the dismay of companies like Blockbuster.
The Panasonic DMP-UB700 may lack the sleek looks of the DMP-UB900 model, but it still boasts all the latest Smart TV features, including Wi-Fi, 3D support and Hi-Res Audio file playback.
As far as image quality goes, the DMP-UB700 is arguably one of the best value players you can find on the market today when you consider the price and the performance.
The 4k Netflix is HDR-enabled, and the system uses 24-bit audio to provide users with great sound to go with the fantastic visuals.
One caveat is the lack of Dolby Vision, however, the performance, features and reasonable price of the UB700 combine to make it a relative bargain.
Oppo UDP-203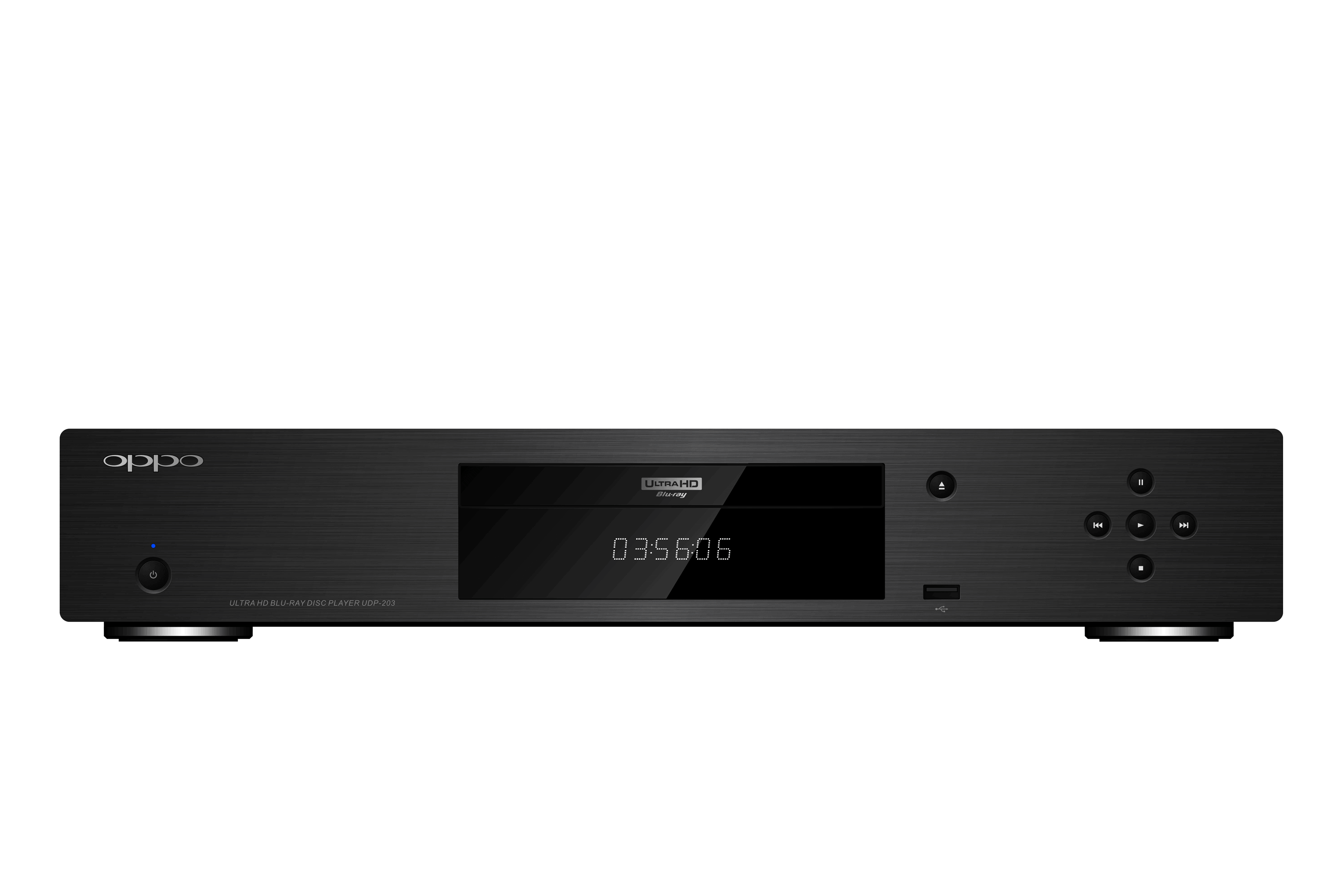 Smart

TV

: Oppo OS
​Wi-Fi: Yes
​3D Support: Yes
​Supported Resolution: 3840 x 2160
​HDR Formats Support: Dolby Vision, HDR10
​Dimensions: 16.9" x 12.2" x 3.1"
​Weight: 9.5 pounds
If you're not concerned about splashing the cash, the Oppo UDP-203 may well be what you're after. As the most expensive entry on the list, this premium Blu-Ray player has a full suite of audio and visual formats.
It also has three HDMI ports, including one that can act as a passthrough device. Further to that, this player supports the premium Dolby Vision HDR. This makes it a standout on the list, as this support is still quite rare among many other players.
Unfortunately, a major drawback is that the Oppo model doesn't have streaming service support, so you won't be watching Netflix on here. This might be enough to put many people off.
However, if you want one of the best disc players in 2019, look no further than this.
Sony UBP-X800

​Smart

TV

: MediaTek
​Wi-Fi: Yes
​3D Support: Yes
​Supported Resolution: 3840 x 2160
​HDR Formats Support: HDR10
​Dimensions: 17" x 2" x 10.5"
​Weight: 8.4 pounds
Surprisingly, Sony hasn't been a trailblazer in the Ultra HD market before now. In fact, this is their first Blu-Ray player. However, while they are latecomers to the scene, they have arrived in style.
The Sony UBP-X800 delivers fantastic picture quality, paired with incredible audio performance and a solid build. It can support a diverse range of different audio formats, and has the ability to play SACD and DVD-A.
On the downside, it doesn't have Dolby Vision support, nor has it got analog stereo output. Also, this model is a little on the expensive side, which is a big factor that shouldn't be overlooked.
While this model is great for a music player at parties, you can find cheaper, and better alternatives when it comes to movie players.
Panasonic DMP-UB900
Smart

TV

: Panasonic OS
​Wi-Fi: Yes
​3D Support: Yes
​Supported Resolution: 3840 x 2160
​HDR Formats Support: HDR10
​Dimensions: ​435mm x 199mm x 68mm
​Weight: ​5.29 pounds
Perhaps you think digital media products aren't all they're made out to be. Maybe you've had a device that didn't quite live up to the hype. If that's the case, then the Panasonic DMP-UB900 could well be the one to change your mind.
With streaming support for Netflix and Amazon services already on board, premium CD playback and jaw-dropping picture quality, this is definitely a worthy contender in the conversation about the best 4K Blu-Ray player this year.
Its deep contrast and crisp clarity almost gives the illusion of three-dimensions, leaving viewers in awe. One catch is the somewhat clunky user interface, but that's a minor flaw in an otherwise amazing player.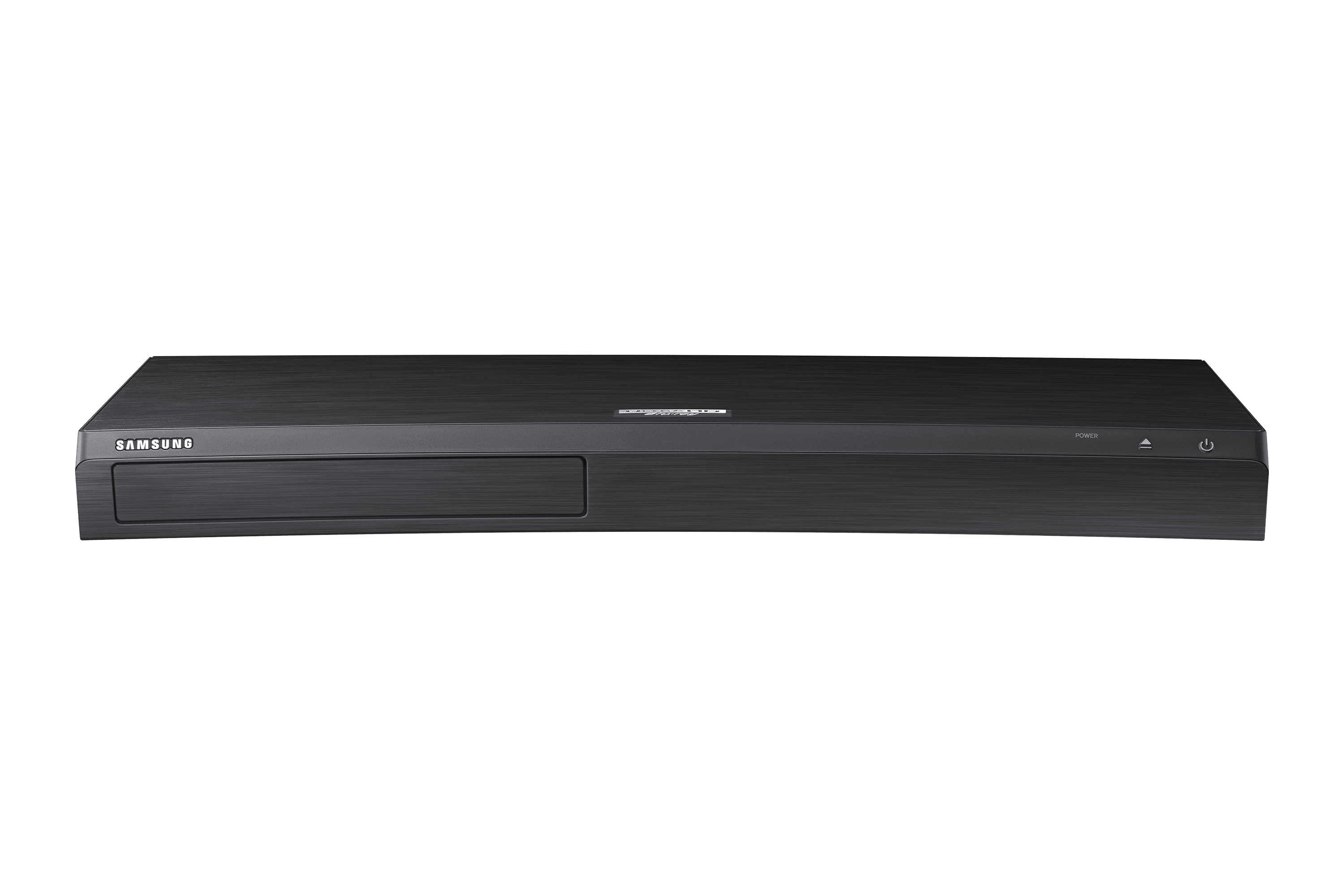 ​Smart TV: Samsung Smart Hub
​Wi-Fi: Yes
​3D Support: ​No
​Supported Resolution: ​3840 x 2160
​HDR Formats Support: HDR10
​Dimensions: ​​406mm x 226mm x 45mm
​Weight: ​​4.19 pounds
​Samsung has stepped up their game with the 2nd gen model. The UBD-M9500 improves upon its very average predecessor in almost every aspect, making this version a player that anyone would be glad to have in their living room.
Some may decry the lack of Dolby Vision and 3D support, but the multimedia features and picture quality make up for it. Overall, this is a great mid-range model that offers Wi-Fi and a crisp HD picture for movie nights.
Definitely a better showing from Samsung the second time around.
Sony

UBP-X1000ES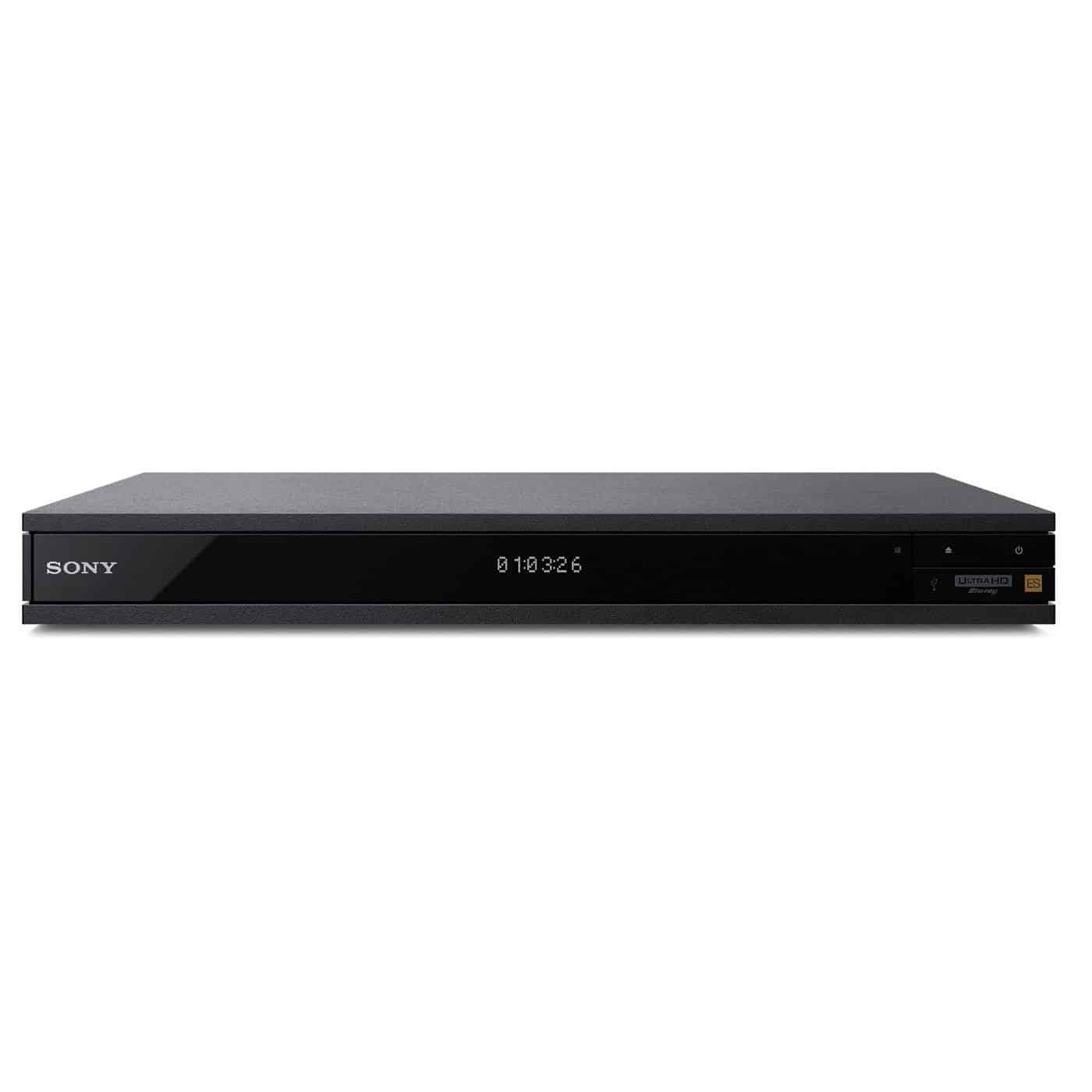 Smart TV: No​
​Wi-Fi: Yes
​3D Support: ​​Yes
​Supported Resolution: ​3840 x 2160
​HDR Formats Support: HDR10
​Dimensions: 430mm x 265mm x 54mm
​Weight: ​​​8.10 pounds
​The Sony UBP-X1000ES offers star performance, in both audio and video. Packed inside a solid shell that boasts a gold-plated analog output, this is a great value Blu–Ray player, which has Wi-Fi and 3D support.
However, despite its excellent audio, there are some features lacking. Most notably is that there is no Smart TV support or Dolby Vision support. When compared to the UBP-X800, this model is considerably more expensive, which is unfortunate considering its shortcomings.
It does have great picture quality, and if you're more interested in audio quality for music playing, this is a cheaper alternative to some other players.
Panasonic DMP-UB300
Smart TV: ​Yes
​Wi-Fi: ​No
​3D Support: ​​Yes
​Supported Resolution: ​3840 x 2160
​HDR Formats Support: HDR10
​Dimensions: ​320mm x 193mm x 45mm
​Weight: ​​​2.9 pounds
As far as bargains go, the Panasonic DMP UB300 may be the best buy for people who want a quality Blu-Ray player without busting the bank.
It must be noted though, that this comes with some compromises, as there is no Wi-Fi, and limited ports. The build quality is in line with the low-price tag, but the flipside of this is that it is a light and easily portable model.
With excellent picture, a wide audio support range and some built-in streaming services, this offers solid performance, making it a great option for people on a tighter budget.

Smart TV: ​Yes
​Wi-Fi: ​Yes
​3D Support: ​​Yes
​Supported Resolution: ​3840 x 2160
​HDR Formats Support: HDR10
​Dimensions: ​​320mm x 193mm x 45mm
​Weight: ​​​2.9 pounds
The Xbox One X is much more than a games console. Microsoft has loaded this machine with 12GB of RAM and an 8-core CPU, that runs at 2.3GHz. In layman's terms, this machine is a powerful beast, blowing away most of the competition on performance capability alone.
Unfortunately, image quality is not just as incredible, due to some upscaling limitations. But if gaming is the main past time on your television, you'll struggle to find a player better suited than this.
Xbox One S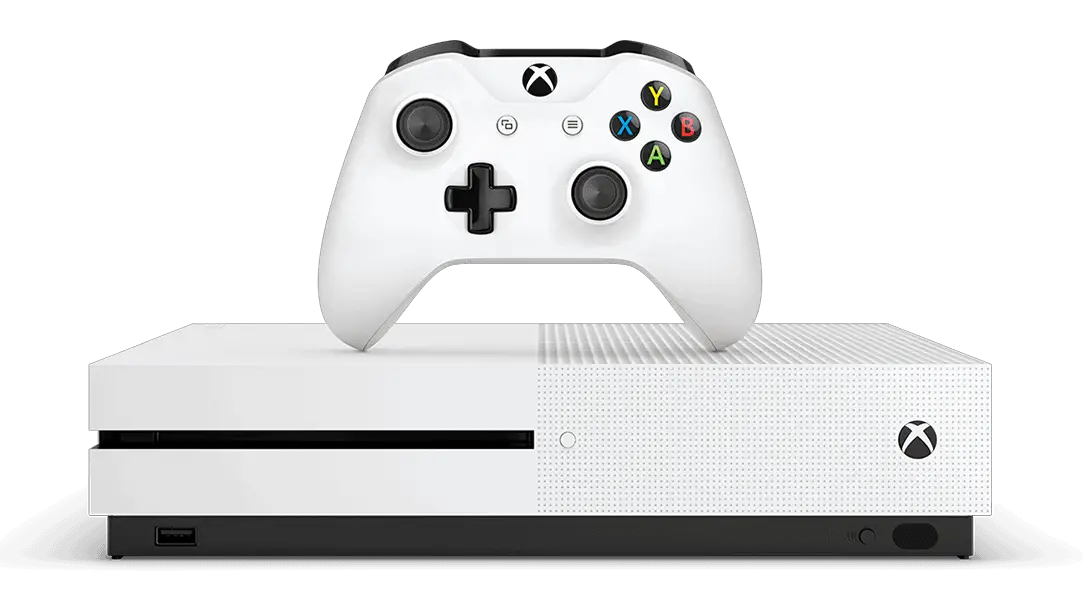 ​Smart TV: New Xbox Experience
​Wi-Fi: ​Yes
​3D Support: ​​Yes
​Supported Resolution: ​3840 x 2160
​HDR Formats Support: HDR10
​Dimensions: ​​​17" x 11.4" x 4.4"
​Weight: ​​​​N/A
If you want to play games and also enjoy 4K Blu–Ray movies, the Xbox One S is a cheap solution. With HDR streaming and 4K Netflix, this machine is a flexible device that can keep all the family happy.
It might not be as powerful as some "real" Blu-Ray players, but it is still a fantastic option in the modern era. The main concern for many people is that the user interface takes a little getting used to, especially if you're not a gamer.
Once you get the hang of that, this model can satisfy your home cinema and gaming needs quite comfortably.
Samsung UBD-K8500 4K Ultra HD Blu-ray Player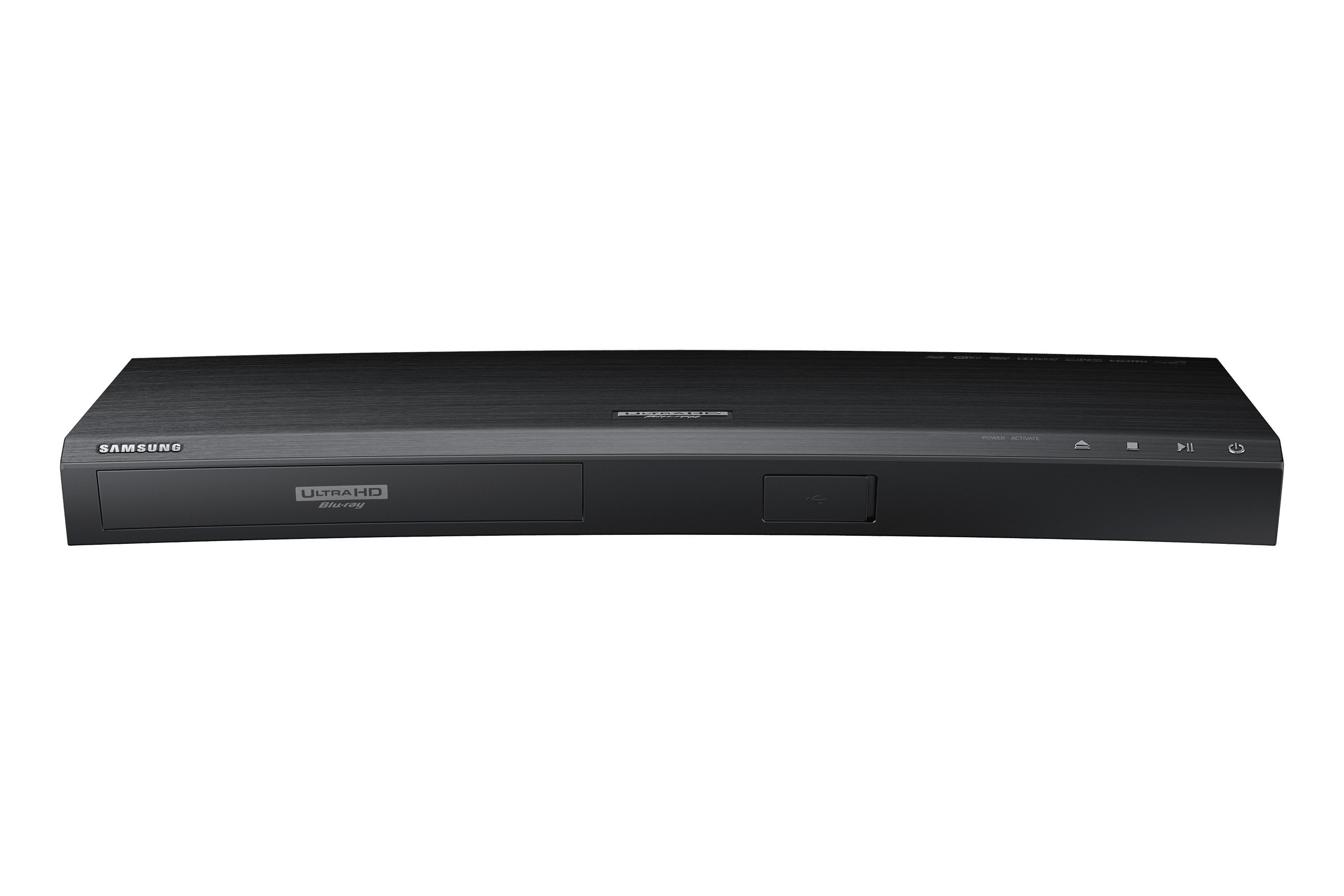 Smart TV: Samsung Smart Hub
​Wi-Fi: ​Yes
​3D Support: ​​Yes
​Supported Resolution: ​3840 x 2160
​HDR Formats Support: HDR10
​Dimensions: ​​​​405mm x 230mm x 44.7mm
​Weight: ​​​​​4.19 pounds
When you consider the best 4K Blu–Ray player models of 2019, you might think that the more expensive options are the only ones truly worth looking at.
The Samsung UBD-K8500 is the cheapest option on the list, and as such, it's understandable that some people treat it with a sense of trepidation.
The build quality is questionable, and it doesn't pack the audio punch of many others on the list. On the other hand, it has impressive speed and a bright, engaging user interface.
There are many options with better features, more format support and clearer image quality. That being said, you will pay much more for all of them.
This will deliver a solid performance at a price almost anyone can afford. For an entry-level Smart TV that provides streaming support for Netflix and Amazon, it's well worth thinking about.
​Buyer's Guide to the Best 4K Blu-Ray Player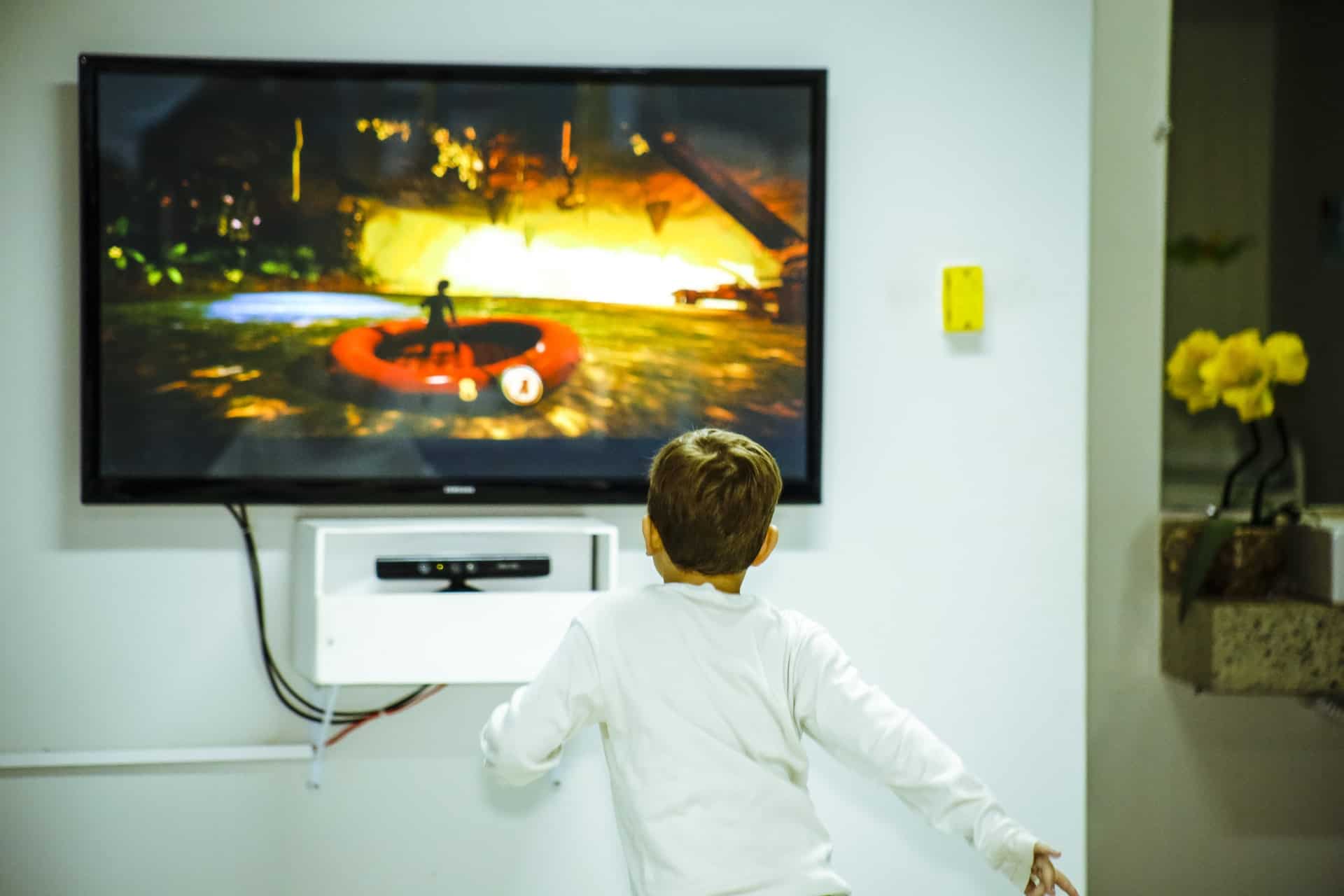 ​Heading off to the shopping mall to find cutting-edge electronics products is often an exciting time, but there can be a few nerves involved as nobody wants to make a bad decision.
The market for Blu–Ray players is expanding, and as it grows, more advanced and impressive machines are released every few months.
This makes the buying process trickier than before.
When you go to purchase your new player, do a little research beforehand. You should take a few things into consideration, such as:
​Your budget – what is the absolute limit you're willing to spend.
​The main reason you want a Blu-Ray player – is it just to have Netflix? Do you need the best audio performance available? Is 3D important for your movies? Are you a gamer?
​What you're willing to sacrifice – Is there something you don't care for? Can you live without Wi-Fi connectivity or Dolby Vision?
With these factors in mind, draw up a shortlist of suitable models.
Going to the stores armed with some knowledge on each will put you in the best position to make the right choice for your needs.
After that, some conversation with an expert in the store should give you everything you need to make a decision.
Shop around different retailers, both online and offline, comparing prices to make sure get the best deal.
With the Blu-Ray players on this list, you have a great starting point. In the end, with a little bit more research, there's no doubt you can find the best 4K Blu-Ray player for your home.
Last update on 2021-09-24 at 09:52 / Affiliate links / Images from Amazon Product Advertising API