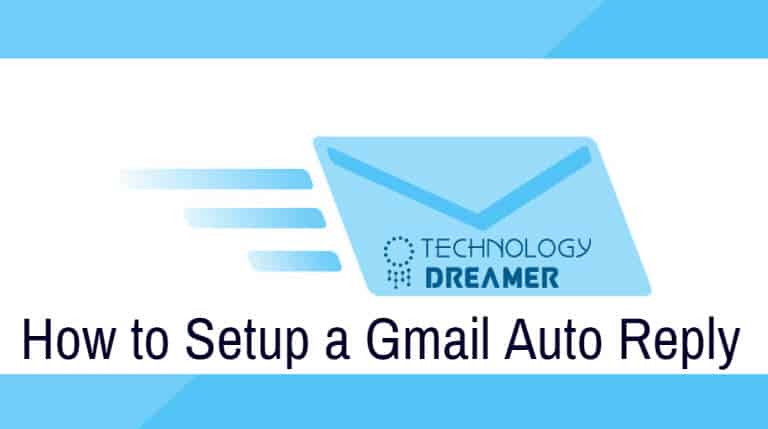 Whether you're a small business, a staff member at a large office, or just need to tell your friends and family that you won't be able to reply to their emails this week, a Gmail auto-reply is one of the best ways to communicate your unavailability with people.
We've found some great information on the how-tos, and tips for writing the best auto responses possible, whatever your need.
How to Set Up a Gmail Auto Reply
1. Login to Google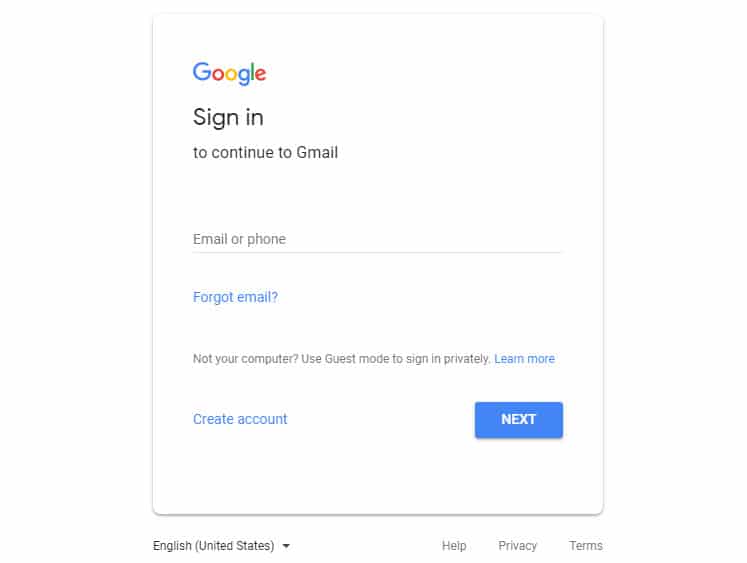 Obviously, the first step is getting into the Gmail account you need to send out auto replies from. If you're like me and have half a dozen accounts that you use every day, you'll need to make sure you're working from the right Gmail account.
2. Go to Your Account Settings


On the top right corner of your screen on Gmail, you'll notice a gear image. This is the settings location. Mouse over the gear image.
3. Find the Settings
Now you'll see a drop-down menu. Scroll down through the menu until you see "Settings." Click on that line.
3. Find the Vacation Responder Section
Whether you're going on vacation or just need an auto-response to go out every time you receive an email, this is the setting you'll need for that Gmail auto-reply.
Scroll down to the find the vacation responder section.
4. Select "On" for the Vacation Responder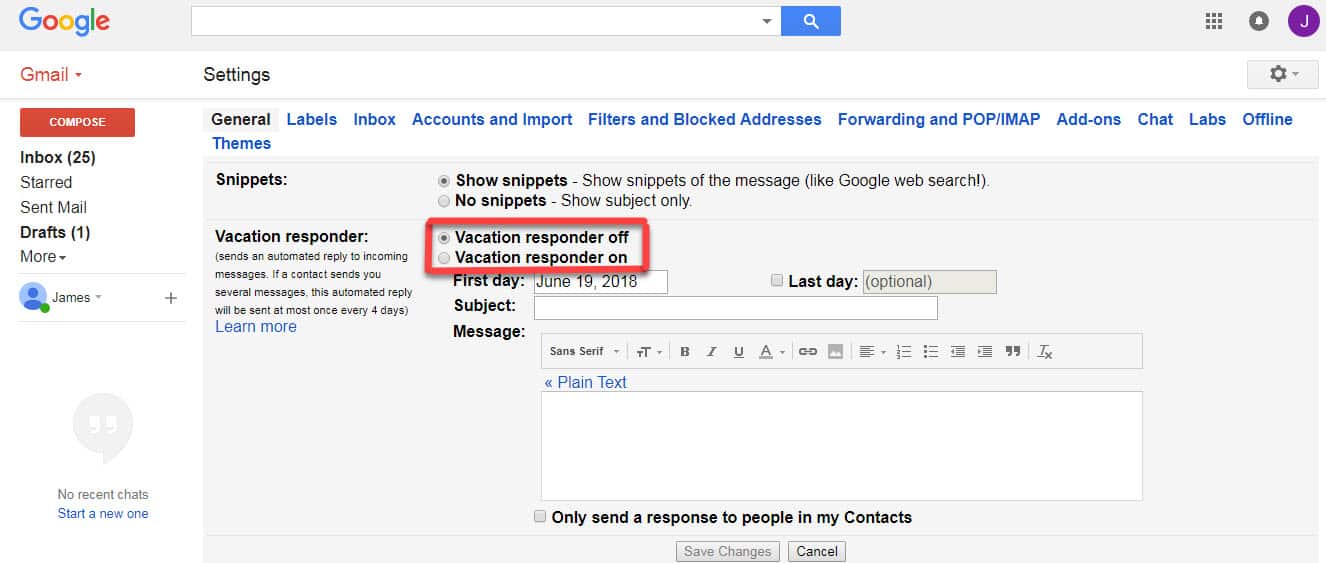 Once you're in the vacation responder section, you can click the setting to "On."
5. Set Your Dates
Directly below the "On" and "Off" settings for your vacation responder, you'll notice the ability to set dates for the responder to work. You'll need to select the date you'd like the Gmail auto-reply to start going out, whether that's today, tomorrow or next month.
You'll then need to determine when you wish the Gmail autoresponder to stop sending out the auto messages.
If you're setting the autoresponder up as a business needing to reply to potential clients as receipt of a message, you can leave the "last day" option unchecked. This will mean your auto responses will continue going out for as long as you have the Gmail account or you change the settings.
6. Choose Who Receives the Gmail Auto Reply
Below the box for the message, you can check a box so that only your saved contacts receive your auto-reply. If you only wish for your clients, family, and/or friends to know that you're out of town, we recommend checking the box. Otherwise, you should probably allow everyone to receive the message.
7. Format Your Text
Next, you'll need to determine if you need standard sized, small, large, or extra-large text in your message. You'll also need to decide on color and font type.
8. Write Your Message
Finally, you'll need to write a solid message to reply to your potential clients, friends, family, or others with. Base your writing style on the types of recipients of your message.
Here are a few tips on getting your Gmail auto reply right for your audience.
How to Write an Effective Auto Reply Message
1. Avoid Stating the Obvious
Things like "I've received your reply," is unnecessary. Instead, let the message communicate something with those receiving the Gmail auto-reply.
2. If Appropriate, Use Humor
Adding humor can help warm up the fact that you're sending out a generic response to everyone. And if you've got clients who might be messaging with complaints, a well-placed humorous thought in an auto-reply might just make the difference.
3. Keep to the Point
Even if you put that humorous comment in the auto-reply, be sure to keep your whole message short and to the point. Nothing's more annoying than reading through a long response only to discover it's not even a personalized response to the issue.
Make three things clear:
That this is an auto-response – try some creative things with this
Why you have to send an auto-reply
What the recipient should expect after the auto-response – such as an in-depth response within 24 hours, or a personal note the day after your return from vacation.
Who to contact if the customer needs a response before your return.
Other Tips and Thoughts on Gmail Auto Reply Topics
An alternative to the vacation responder is the canned response feature. Instead of creating a generic singular auto-reply, the canned response function offers generalized message responses that could be sent out quickly to messages.
For example, if someone emails with a basic question, the canned response may come up: "Yes, that would be great!" Or "No, thanks. I can't meet that day."
This feature is not the same as an auto-reply, but it does give a quick response that's slightly more personalized and directed than the vacation responder option allows for.
Just remember that the canned responses are not a replacement for a Gmail auto-reply.