*This post may contain affiliate links. As an Amazon Associate we earn from qualifying purchases.
Deleting your Spotify account is not a very complicated process. Whether you have a premium or a free Spotify account, the procedure is more or less the same.  If you just want to stop paying for music on music streaming app, then it's easier just to cancel your Spotify premium subscription. In this article, we will show you how to delete Spotify account entirely.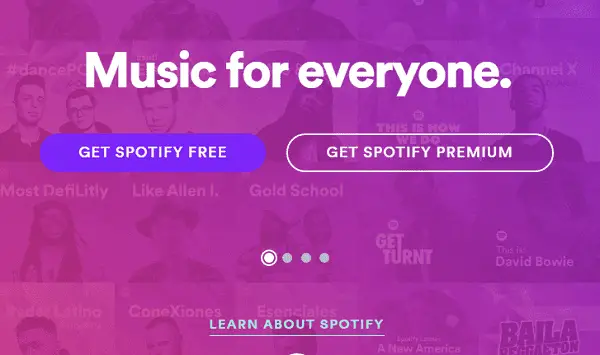 How to Delete Spotify Account
The process to delete Spotify account is not very complicated. However, it will take a little bit of time. Below are the steps you need to follow to delete your account. Remember, this is not the same as cancelling your Spotify subscription. By deleting your account, you will lose access all your Spotify account information.
Note that you cannot delete your Spotify account by yourself. You will need to contact Spotify customer service. Here's how to delete your Spotify account step-by-step.
Open the Spotify website at www.spotify.com
Sign in to your current Spotify account.
Scroll down to the bottom of the screen.
Click About.
Find the Spotify Customer Service and Support options.
Open the online Contact Form
Select the Account tab.
Click on the 'I want to close my Spotify account permanently' option.
Click 'I still Need Help' button.
In the 'Tell Us More' box, enter a few details about why you want to delete Spotify account.
Click Send.
Wait for a confirmation email. This email should let you know that the Spotify customer service team has been informed that you want to delete your account.
After you receive the confirmation email, your account should be deleted in a couple of days. For any issues with the Spotify account deletion procedure, contact Spotify customer service at [email protected]. Before deleting your account, we recommend cancelling your Spotify premium subscription if you have one.
If you used your Facebook account to sign up for Spotify, then go the next section of our guide.
How to Delete Spotify Account with Facebook
If you used to login to your Spotify account using your Facebook login credentials, you can also use them to delete your Spotify account. Here's how to delete Spotify account using Facebook.
Log in to Facebook.
Go to the Settings Menu.
Select the Apps tab.
Search for Spotify in the logged in with Facebook window.
Click Spotify.
Change how Spotify integrates with Facebook.
Click Remove App at the bottom of the window.
Alternatively, you can use your Facebook account for the Spotify login procedure mentioned earlier. To do this, you can go to the Spotify website, www.spotify.com, and choose the "Log In with Facebook" option. From there on, you can follow the same steps as those outlined in the first part of the article.
After you complete the last step, you have learned how to delete Spotify account with Facebook.
Conclusion
We hope our guide has shown you how to delete Spotify account. If you have any further questions, the Spotify customer service team will probably be able to help. Have you ever tried to delete a Spotify account? Let us know in the comments how it went!