*This post may contain affiliate links. As an Amazon Associate we earn from qualifying purchases.
You may decide you want to jailbreak your iPhone so that you can install non-Apple applications and use some of the customizations available that Apple does not allow. The jailbreaking process is fairly simple if you know what you are doing. If you think jailbreaking is for you, then you need this handy guide to show you how to jailbreak iPhone 6.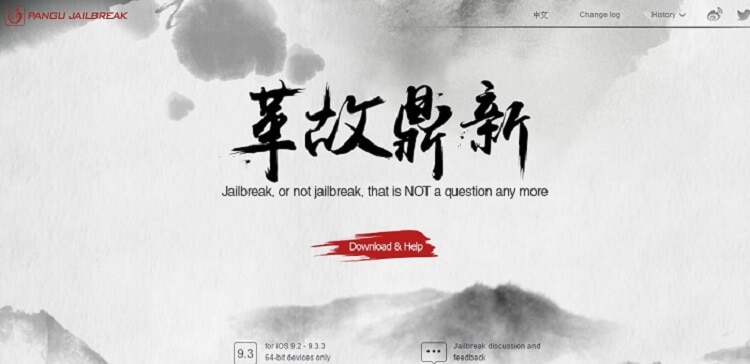 How to Jailbreak iPhone 6 in 14 Easy Steps
Jailbreaking an iPhone 6 is a simple process when you use one of the widely-recognized jailbreak tools available from developers like Pangu. We recommend backing up your device on iTunes or the iCloud before beginning. This should include all of your apps, photos, and any other data you want to make sure you can access if something goes wrong. Once you have that completed, you can use the following instructions to jailbreak your iPhone:
Download a jailbreak tool like Pangu Jailbreak to your computer or laptop.
Access the Settings menu on your iPhone 6.
Select Touch ID & Passcode and disable that feature.
Choose iCloud and then turn off Find my iPhone.
Swipe up and tap the Airplane Mode icon to turn on Airplane Mode.
Connect your iPhone 6 to your computer or laptop with the USB cable. Make sure you do not have iTunes open or signed in on your computer before proceeding.
Launch Pangu or the jailbreak tool you downloaded by right clicking the exe file and choosing Run as Administrator.
Click the Start button once the tool locates your iPhone 6.
Select the Already backup button to continue.
Enable Airplane Mode again after the iPhone reboots.
Click the Start button again when prompted.
Launch the jailbreak app on your iPhone once it appears.
Click Start again when the tool asks for access to your photos. It will then complete the jailbreak process and reboot the iPhone again.
Ensure the Pangu tool shows the device to be Already Jailbroken once the reboot is complete. The iPhone 6 is now jailbroken.
With these clear instructions, you have all the instructions you need to jailbreak your iPhone. If you run into any issues, confirm the jailbreak tool you are using is for the same version of iOS you are running on your device. Please feel free to ask questions or share how jailbreaking worked for you in the comment section.