*This post may contain affiliate links. As an Amazon Associate we earn from qualifying purchases.
Internet Explorer 11 from Microsoft is the recommended browser for computers and laptops running Windows 7 and higher. With the Internet Explorer 11 download, you can upgrade your IE browser to improve your browsing experience, access new features, and ensure compatibility with all your favorite websites. It is also more safety and security for Windows 7 and up than older versions of IE. This useful instructional guide will show you how to download Internet Explorer 11.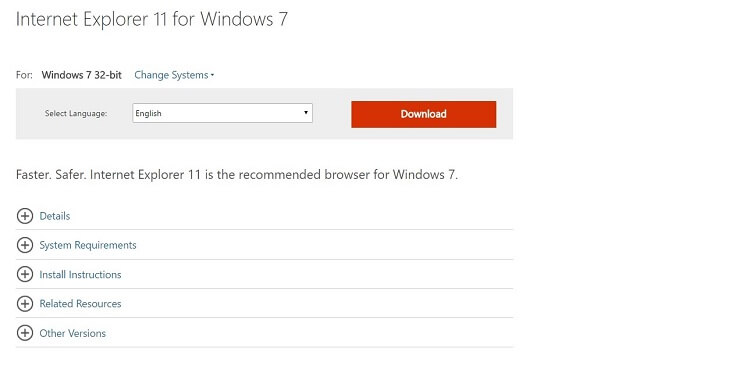 How to Download Internet Explorer 11 in 9 Easy Steps
Downloading and installing Internet Explorer 11 to a compatible computer or laptop is a simple and straightforward process. Before you begin, you should confirm your system meets the basic system requirements. You can also check which version of Internet Explorer you are using if needed. The following step-by-step instructions will walk you through the download process:
Navigate to the Microsoft Internet Explorer 11 download page.
Click the Change Systems hyperlink to select the appropriate version of Internet Explorer 11.
Select the version you need to install by clicking the radial button.
Click the blue Next button at the bottom right of the screen.
Choose your language from the Select Language drop-down menu. English is the default language when you visit the U.S. site.
Click the orange Download button to begin the process.
Select Open when the download has been completed.
Choose Run this program from its current location.
Follow the onscreen prompts from the Install Wizard to complete the process.
These helpful instructions are all you need to get Internet Explorer 11. In case you need to, you can get instructions on how to download Internet Explorer for Mac here. Also, if you run into any issues, Microsoft offers a variety of options for assistance and support. You can also ask questions in the comment section below. Feel free to leave a comment or share your experience too.