*This post may contain affiliate links. As an Amazon Associate we earn from qualifying purchases.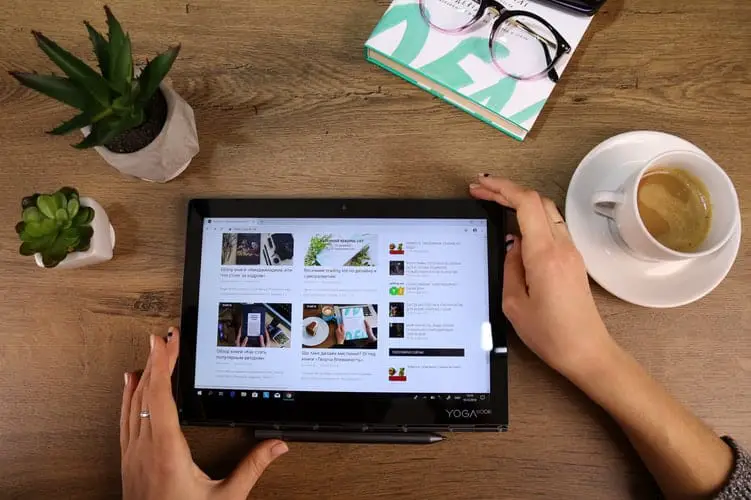 image source: unsplash.com via Yura Fresh
Did you know the tablet computer ​got its start as early as the 1950s? Tablets in those days weren't as portable or as versatile as they are now. And if you're considering a Lenovo tablet, you should read every Lenovo tablet review you can find.
Tablets have made considerable strides in terms of functionality and power. But some tablets are much better than others.
So how does the Lenovo tablet compare to the competition?
Our Lenovo Tablet Review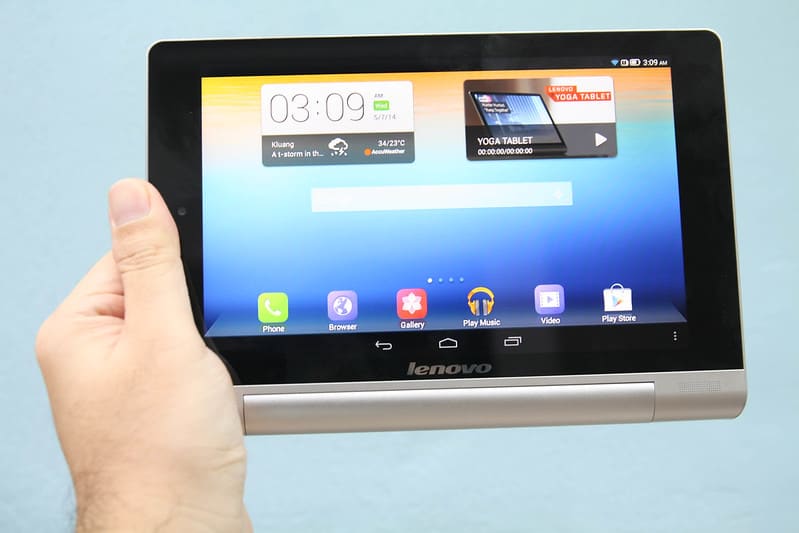 image source: flickr.com
Lenovo makes and sells tons of different tablets, so there's something for everyone. Because of this, we didn't want our Lenovo tablet review to cover just one tablet.
We found a few options with different specs and at various price points. So if you're considering getting a tablet for your next computer, you're bound to find at least one tablet that suits your needs.
We had to start this Lenovo tablet review with a classic tablet. The ​Lenovo Tab 4 is a standard tablet with Android as the operating system.
This tablet has a 10.1-inch HD display which makes it an excellent choice for watching movies or videos. The tablet also has Dolby Atmos Audio and front-facing stereo speakers built into it.
If you have kids, you can purchase the Lenovo Kid's Pack which comes with a shock-resistant bumper, blue-light screen filter, and stickers. The bumper protects the tablet, and your child can customize it with the stickers.
This tablet can also support multiple users and accounts. And if you need to use an external keyboard, you can connect one via Bluetooth.
The Lenovo Tab 4 has a 64-bit Quad-core Snapdragon processor with speeds of up to 1.4 GHz. It has 2 GB of RAM, and the battery can last up to 20 hours.
The tablet has a 5 MP (megapixel) rear camera and a 2 MP front camera. In addition to the tablet, you also get a charger, a USB Type-C cable, and instructions.
The LenovoYoga Tab 3 is an excellent tablet if you need some flexibility. It has a built-in stand, so you can prop up the tablet to watch videos.
You can also flip the tablet around, and the stand has a hole that acts as a hook. If you want to use your tablet for a recipe, you can hang the tablet to keep it off of the counter while you cook.
The stand also works if you want to type on the onscreen keyboard.
This particular tablet has an 8-inch screen that is high definition. It also has Dolby Atmos and built-in dual speakers.
The Android tablet has 10-point multi-touch features. It weighs less than 2 pounds, and the battery can last up to 15 hours. This tablet also has an 8 MP camera that you can rotate up to 180 degrees.
The Yoga Tab 3 is perfect for most tablet uses from watching movies to reading ebooks. It has 2 GB of RAM and 16 GB of SSD storage.
If you can't decide between a tablet and a laptop, the ​Lenovo 300e 2-in-1 gives you the best of both worlds. The hybrid tablet comes with Windows 10 in S mode, though you can upgrade to Windows 10 Professional for free.
This tablet comes with an Intel processor with a 1.1 GHz base frequency that can go as fast as 2.2 GHz. It has an 11.6-inch touchscreen display with HD Graphics.
The tablet has 4 GB of RAM and 64 GB of SSD storage. It also has a built-in keyboard that you can rotate away to use the computer as a tablet.
This hybrid has tons of traditional computer ports including HDMI, USB 3.0, USB 2.0, a headphone jack, and a media card reader. It also has a 720p webcam and is compatible with Bluetooth.
At eight hours, the battery life is a little less than other tablets, but the additional capabilities require that power.
Each of the three tablets we chose has their differences, but in general, customers love them.
The average Lenovo tablet review for the Tab 4 on Amazon is 3.9 out of 5 stars, but it's Amazon's Choice. One customer loved the responsiveness of the tablet. They also said it's an excellent value.
Another customer had problems with the microSD card reader. That's important if you want to upgrade the amount of onboard storage.
For the Yoga Tab 3, the average Lenovo tablet review is 3.8 out of 5 stars. One customer loved the lack of bloatware, and their chief complaint was with the number of Google apps that came preinstalled.
Another customer exchanged the tablet after hearing some static sounds in the speakers. They mentioned that the second tablet had the same problem. Therefore, it might not be the best tablet if you want to watch movies or videos.
Lastly, the average Lenovo tablet review for the 2-in-1 is 4.6 out of 5 stars. Multiple customers say the hybrid tablet is perfect for their needs.
Another customer complained about the difficulty in switching out of Windows S mode. You have to give your email address to the Windows Store to switch to Windows 10 Professional.
Each of the Lenovo tablets is relatively affordable. First, the Lenovo Tab 4 costs $120 to $180. You can buy the Yoga Tab 3 for $140 to $200. Finally, the 2-in-1 costs $220 to $280.
That may sound like a lot to you, but some competing products cost much more.
How to Choose a Tablet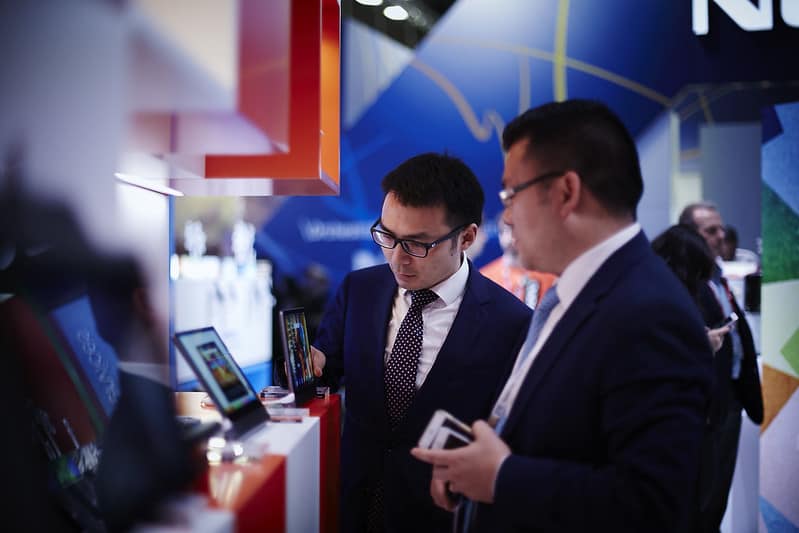 image source: flickr.com
In our Lenovo tablet review, we're covering three very different tablets. One of them might be perfect for you while the others won't suit your needs.
Each of the tablets has pros and cons, and they all have their own target audiences. There are a few things you should consider when choosing a tablet.
If you plan to take your tablet on the go, you want something small but powerful enough to complete your daily tasks. Some tablets come as small as 7 or 8 inches while others have 12-inch screens.
On the other hand, you may just want a tablet for watching movies or videos. In that case, you might prefer a tablet with a bigger screen.
Lastly, if you want your tablet to be your main computer, you should choose one with at least an optional keyboard. You can only use an onscreen keyboard for so long before it becomes a hassle.
This factor has two parts. First, you want to consider the operating system. Some tablets, like the Tab 4 and Yoga Tab 3, use Android.
Since Android is a mobile operating system, it doesn't have as many features as something like Windows. If you need the capability of Windows, then you should consider the 2-in-1.
The second part of how a tablet operates is the overall function. The 2-in-1 also works as a full-on laptop, but the other tablets require separate keyboards if you want to type a lot on them.
Next, you have to consider the best company for you. Many tech companies from Lenovo to Apple make many tablets. Each company has their strengths, and they apply those strengths to their tablets.
Lenovo makes some great tablets, but don't feel like you can't explore other options.
Love for Lenovo: The Competition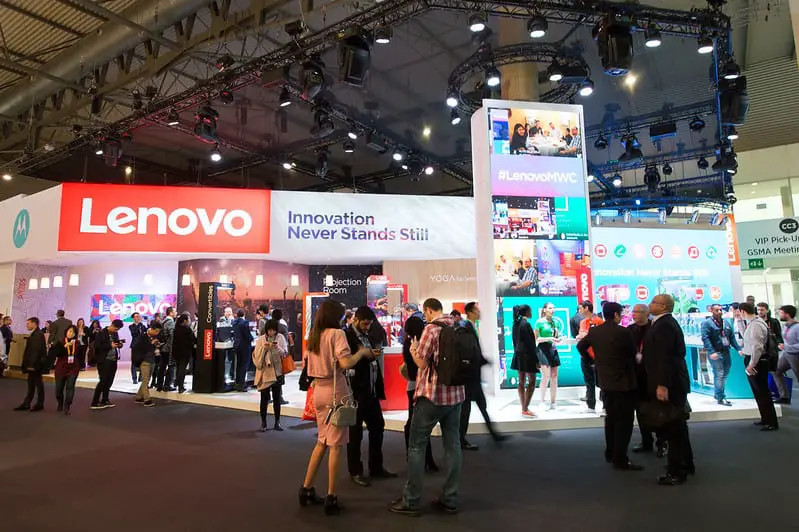 image source: flickr.com
Even if you're set on a tablet from Lenovo, we can't finish our Lenovo tablet review without comparing some tablets from other companies.
When shopping for a new piece of tech, you should know what else is out there. Every tablet is going to be a bit different.
So before you choose your next tablet, consider whether Lenovo might not make the best tablet for you.
The tablet market is enormous. To narrow our search for tablets that are similar to the ones from Lenovo, we primarily stuck to tablets in the same price range. But we also wanted to include a couple of more popular tablets.
We couldn't fit every single tablet into this comparison. But we think the tablets we chose are the perfect representation of the tablet market for this Lenovo tablet review.
The ​ZTE ZPad is an Android tablet with a 10.1-inch HD display. It has all-day battery life, so you shouldn't have to worry about charging it during a long work session or Netflix binge.
This tablet has a 5 MP rear and 5 MP front camera that you can use for video chatting. The tablet has dual speakers with Dolby premium audio so that you can listen to your favorite songs all day.
You can use WiFi, Bluetooth, and 4G LTE to stay connected. The tablet has 2 GB of RAM and 16 GB of memory, but you can use the microSD card slot to add up to 128 GB of storage.
At $110 to $170, the ZTE ZPad is one of the cheapest tablets on the market. And with an average rating of 4.8 out of 5 stars on Amazon, you might get more than what you paid for.
Samsung's ​Galaxy Tab A is another excellent Android tablet. The 10.1-inch HD screen is fantastic whether you want to stream video or play video games.
This tablet comes with 16 GB of internal storage, but it has a microSD card slot where you can add more storage. It comes with a 32 GB microSD card, but you can add up to 256 GB of storage if you get a different microSD card.
The Galaxy Tab A uses an Octa-Core Processor that makes it fast and perfect for multitasking. That processor doesn't compromise the battery life, and it still produces excellent graphics.
The tablet includes a 2 MP front camera and an 8 MP rear camera that you can use to take photos or to video chat. This tablet has WiFi and Bluetooth connectivity.
You can buy the Galaxy Tab A for $200 to $260. Amazon customers give it an average rating of 4.6 out of 5 stars.
The ​Fusion5 Tablet is an extremely budget-friendly option when it comes to tablets. It has a 10.1-inch HD screen that can produce bright colors and high-quality images.
The display panel is thinner than that of some other tablets, and the back of the tablet has a scratch-resistant coating that makes it durable for everyday use.
This tablet has both front and rear cameras so you can video chat and take pictures. It has 1 GB of RAM, and you can use it for everything from playing games to watching movies.
Onboard storage starts at 16 GB, but you can add up to 128 GB thanks to the microSD card slot. The Fusion5 tablet supports WiFi and Bluetooth and uses a Quad Core processor.
At $70 to $130, you can't beat the price of the Fusion5 Tablet. The average customer rating is 4.0 out of 5 stars on Amazon where some customers say it's as good as a high-end tablet.
Finally, we couldn't complete a Lenovo tablet review without comparing it to the most famous tablet out there. ​Apple's iPad definitely has a premium over many Android and Windows tablets, but that's to be expected.
The iPad has a 9.7-inch display and a TouchID fingerprint sensor. It uses an advanced iteration of Apple's Fusion chip, so it's fast.
The tablet has an 8 MP rear camera and a 1.2 MP front camera that you can use for video chatting or taking photos. This tablet has a dual speaker system and an excellent display.
The iPad lasts for up to 10 hours on a single charge, and it works with WiFi and Bluetooth. You can also get one with a cellular connection. The iPad comes in four different colors including silver and gold.
A base level iPad starts at around $290 to $350, but more storage will cost more. Unlike the other tablets, you can't add storage later.
But customers love the iPad anyway. The average customer rating on Amazon is 4.8 out of 5 stars.
A New Way to Work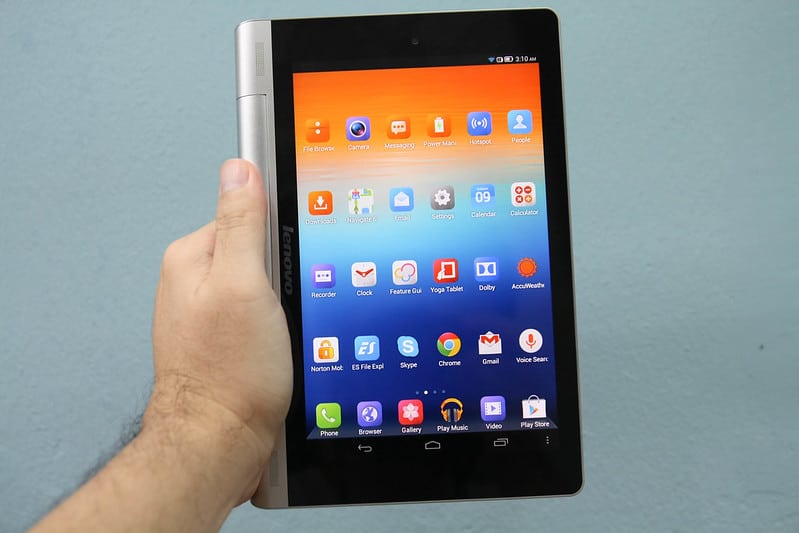 image source: flickr.com
If you're searching for the right tablet for you, you might be overwhelmed by all of the choices. Even one company, like Lenovo, makes multiple tablets you can choose from.
In our Lenovo tablet review, we looked at a few popular Lenovo tablets. Each of the tablets is different from the others either in terms of size or specs.
And they're also different from the competition. We looked at some tablets from companies like Samsung and Apple to see what else is available. Is Lenovo the best company for tablets?
Here's our final Lenovo tablet review.
We think that Lenovo has a couple of good tablets. The Tab 4 and 2-in-1 are both excellent choices. If you want a dedicated tablet, then you'd like the Tab 4. On the other hand, the 2-in-1 is great if you need the power of a laptop.
The Yoga Tab 3 is perfect for the person who can't decide. You can use it as a tablet, or you can add a Bluetooth keyboard for a more traditional computer experience.
Do you have any thoughts or recommendations? Let us know in the comments below.