*This post may contain affiliate links. As an Amazon Associate we earn from qualifying purchases.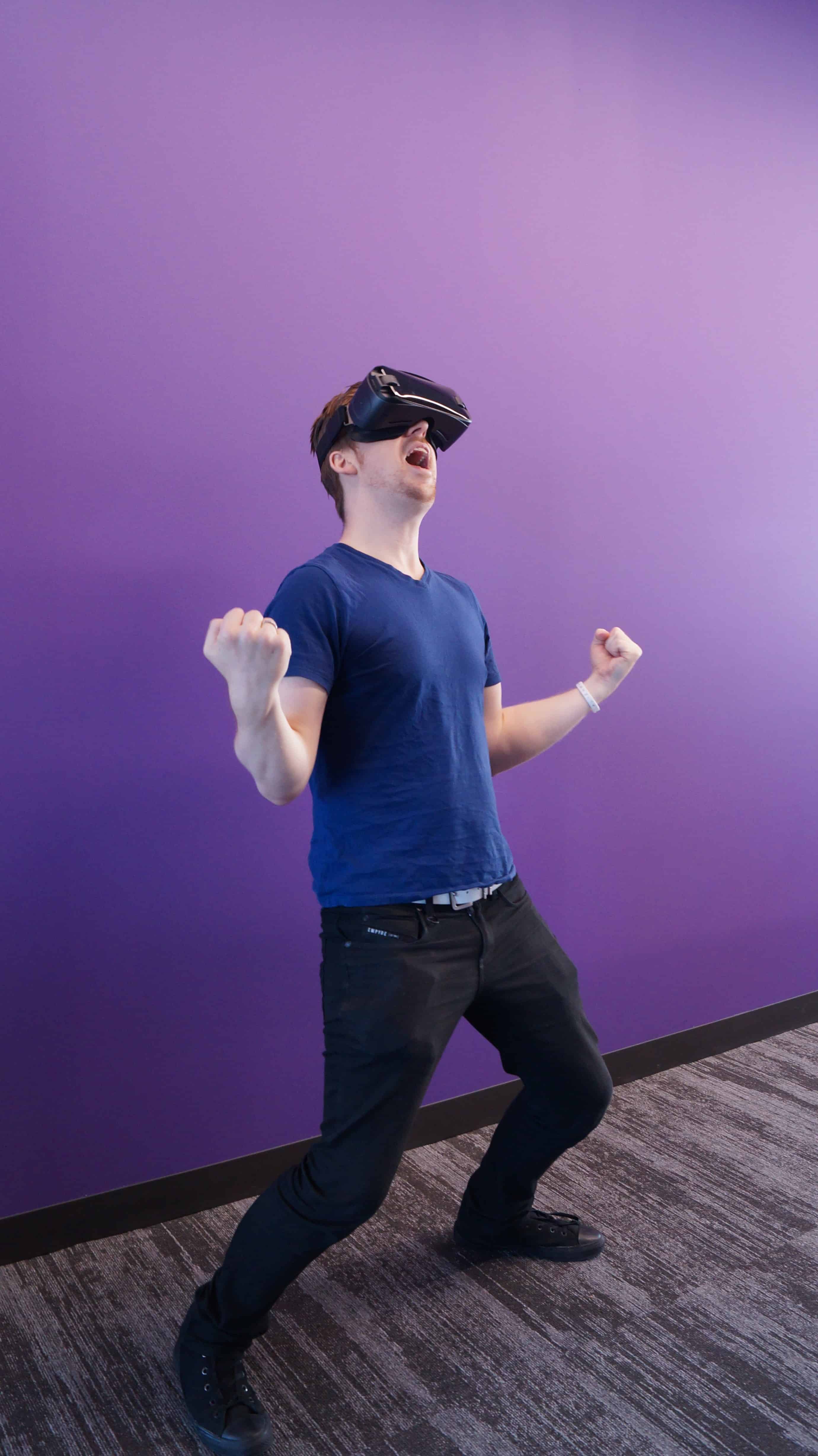 Photo by Eugene Capon from Pexels
Being asked to do a PS4 VR review makes you think. There's a theory that's been floating around the scientific community for quite some time. We are all living in a simulation.
Not a clunky, pixelated thing balanced upon the pre-programmed spasms of jerky hydraulics. No, This simulation is as real as anything you could imagine. An honest to goodness living world, with all the sights, sounds, and smells that accompany an animal existence.
For a PS4 VR review, such notions are more than a little ironic.
The real world is, after all, a place of limitless limitations. There's gravity to contend with, aging joints, the cost of getting from A to B, and the unpalatable realism of socks, cornflakes, and utility bills.
Reality Bites
The idea of creating a virtual world has fascinated game developers for years.
But until recently, the technology was never there. Failed ventures such as Nintendo's Virtual Boy and the very first Eyephone – which is not what you think it is – disappointed.
Fortunately for this PS4 VR review, the broken promises of the 80s and 90s did little to stifle imagination. By the second decade of the 21stt century, investment in VR technology hit an all-time high. In 2016, Sony released its VR system upon an unsuspecting world.
What Is PlayStation VR?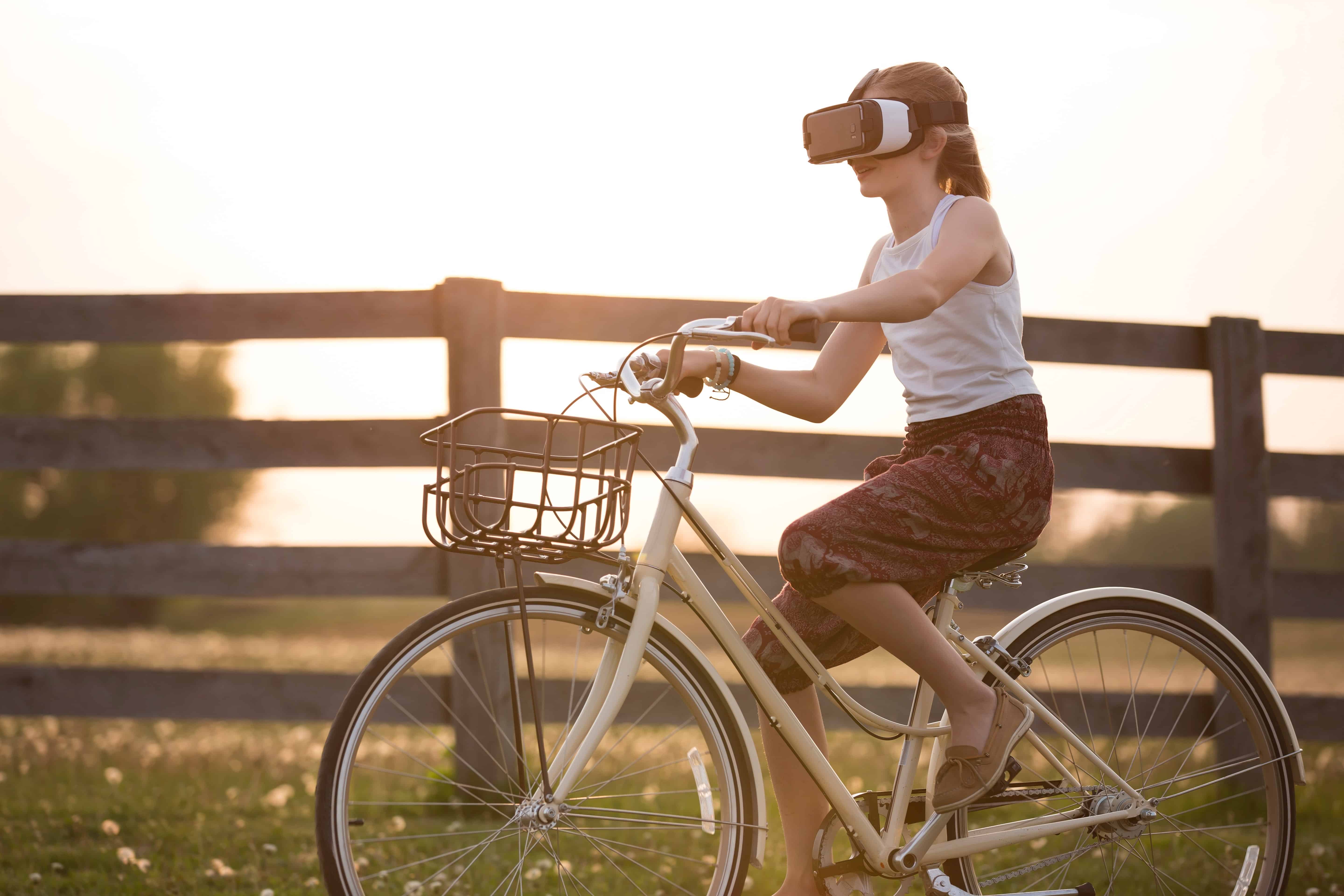 Photo by Sebastian Voortman from Pexels
We can't fly through the air like Iron Man or shoot energy from our hands but we can bungee jump, and a select few of us might get to fly a fighter jet or two. Alas, such things carry inherent jeopardy.
Creeping around a haunted house filled with blood-crazed zombies only sounds like a lot of fun because the crazed zombies are – at worst –poorly paid extras with BO. Fighting off an actual horde of zombies would suck.
Which is where VR comes in.
As the name suggests, PlayStation VR is a virtual reality system for use with Sony's PS4 and PS4 Pro consoles.
The idea is straightforward. As with all VR systems, a headset, designed to block out external light, is worn around the head. Two screens, one for each eye, display the world around you while a tracking system monitors your physical location.
Deconstructive criticism
The result is the kind of immersion that early VR pioneers only dreamed of achieving. Thanks to the tracking, you can look in any direction, peer around corners and duck your head to avoid a low beam that deep down, you know isn't' really there.
The experiences vary, but that's all part of the fun. Throughout this PS4 VR review, we fought space battles, learned to pilot a microlight flyer, and fought off hordes of Mars-bound demons in the rather excellent Doom VR.
We golfed, engaged in slow motion marksmanship, and sliced fruit with an imaginary sword. At one point we even just sat on a beach and listened to the wind.
Product Specification
Out of the box, you're going to get a headset and processor unit along with all of the cables you'll need during setup. As we discovered during this PS4 VR review, you'll also need a PlayStation 4 Camera.
Set up
Setup is simple enough. First, plug the camera and processor unit into the back of the PlayStation. Next, arrange the camera so that it has a good field of vision. Lastly, plug the headset into the processing unit.
All that's left to do is to switch on your PS4, stand back and put the headset on. A dial allows you to alter the size of the visor to a comfortable fit. A button on the right-hand side lets you slide the headset forward and back to focus the image. A soft, rubber seal blocks out any extraneous light.
If you have PlayStation Move controllers, it's best to strap them to your wrist before affixing the headset. The same goes for a standard controller. Groping around for where you think you left them while wearing a VR headset is more complicated than it sounds.
Pressing the power button switches on the screens. And from there you'll be able to navigate the Playstation menu in the same way you usually would.
[amazon box="B07B4BFC6S"]
Headset and screen
The headset is constructed of sturdy, durable, plastic and features two 5.7-inch OLED screens with a refresh rate of 90 Hz and a 100-degree field of vision. Two attached headphones enhance the sense of detachment and offer a variety of options, including 3D audio.
PSVR also comes with a processor unit, a black box that acts as a go-between for all the cables running in and out of the console and VR unit. The hub itself comes in two flavors.
Version 1
The first version of the PS4 VR failed to address the increasing popularity of 4K televisions. Although PSVR displays images in standard HD, the release of the PS4 Pro in 2016 meant that 4K gaming was now possible for those with a compatible television.
Unfortunately, the PSVR hub couldn't process the data. While the 4K resolution wasn't a problem, it simply couldn't cope with the enhanced colors and contrast of High Dynamic Range or HDR. To experience HDR games on your HDR compatible TV, players had to unplug the VR hub.
Version 2
The inability to properly handle 4K resolution wasn't the end of the world, but it was annoying enough for Sony to realize that they needed to address the issue.
Version 2 of their flagship VR system launched in 2017. It featured a high dynamic range pass through. The set itself still could not display HDR images but at least you no longer needed to unplug everything so that your television could.
Build quality
It's a well-constructed kit, but it is still an electronic device requiring a certain degree of care and attention. The headset is light enough for extended use, but after extended play, it showed no sign of wear and tear.
For added peace of mind, however, Sony does provide a one-year limited warranty.
The PS4 VR Review
Of course, there's only one way to experience VR, and that's to immerse yourself in it. Throughout this PS4 VR review, we logged in hundreds of hours of virtual reality fun.
We sank to the ocean floor in a shark cage and commanded a squadron of X-Wings. We jumped at shadows, crashed the odd fighter jet, raced, shot, froze, and boxed ourselves silly. For our sins, we even spent some time pretending to be Batman.
Worlds within worlds
And we did so for a reason. For those yet to experience VR, it's difficult to describe the sense of wonder the system induces. Looking over the lip of a high building is vertigo-inducing. As fighter jets stream past your head pivots, following the contrails, it leaves behind. The action isn't in front of you. It's all around you.
And it's magnificent.
PS4 VR might not be the most sophisticated VR system on the market, but it sure is one of the most fun. The headset is light and comfortable, and with over 200 games to choose from, there is something for everyone.
Future proof
Is it the future of gaming? Maybe. But at the current level of technology, it's more of an addon than anything else. Playing in VR is fun, but it can also be a lonely experience, and protracted play often leads to a degree of discomfort.
During this PS4 VR review, we took regular breaks. When we did, we generally turned back to regular screen gaming. Which is not to disparage Sony's efforts; with over four million units sold, it's clear that the public is hungry for VR gaming. And for the price, there's simply no better VR experience out there.
The Price Is Alright
This PS4 VR review required some serious investment.
VRs, in general, don't come cheap. So, be aware, that while virtual reality is amazing to experience, you're going to pay for it — literally.
Still, Sony remains committed to offering value for money. The Move controllers, for example, have been around since 2010. These former PS3 peripherals are fully compatible with the PS4, so if you purchased them back in the day, you're good to go.
Brand Comparison
Neither of the other major console makers – Microsoft and Nintendo – offer a VR experience. There are, however, some alternatives.
[amazon box="B01DE9DY8S, B07NQ9GXRC, B00VF0IXEY, B01N634P7O" template="table"]
HTC Vive
The HTC Vive launched in 2016. The brainchild of HTC in partnership with the Valve Corporation, of Steam fame, it featured some truly cutting edge design including motion tracking, proximity sensing, and chargeable controllers.
Although it was generally well-received, the launch price was a sticking point for some. Compounding the issue was the fact that many users had to upgrade their PC. The Vive was and is a power-hungry beast.
Still, spec-wise it certainly lived up to its reputation. As with the PS4 VR, it featured 2 OLED panels, with a resolution of 1080 by 1200 refreshing at 90Hz. It also offered a slightly wider field of view than Sony's offering, 110 degrees to the Playstation VR's 100.
[amazon box="B07NQ9GXRC"]
A Pro version hit the shelves in 2018. Available in kit form, it was not only lighter than the original model but offered enhanced resolution, twin outward-facing cameras, and attachable headphones.
Although it's compatible with all previously released peripherals, for those diving in blind, the start-up costs are a tad on the chunky side. With prices for the Pro not for the faint of wallet.
Thankfully, the launch model drops in at a much more affordable price and offers a (slight), performance advantage over the PS4 VR.
But is it worth it? That's probably going to come down to personal taste. Although the Vive lacks access to Sony's first-party VR titles, it more than makes up for it thanks to the robustness of the PC gaming market.
If your computer has enough muscle to run it, and if you can afford it, the HTC Vive Pro is perhaps the best VR system out there.
Oculus Rift
The Oculus Rift made waves when, in 2014, Facebook snapped up the company for a cool $2 billion. Beginning life as a successful Kickstarter project, it launched in March 2016 positioning itself as the first commercially available VR system of its generation.
Offering similar specs to both the Vive and — as we discovered during this PS4 VR review — Sony's offering, it more than met consumer expectations. Indeed, it set the standard for the by-now familiar buzzwords; OLED panels, 90hz refresh rates, wide field of view, and so on.
[amazon box="B00VF0IXEY"]
But with a launch price was expensive and as with the Vive, required a reasonably beefy PC.
Its successor, the Oculus Rift S, was given a launch date of May 21, 2019. It offers a resolution spike up to 2560 by 1440 and an attractive price point of. It is, however, clear that the developers cut corners to provide that price point.
There is only one screen, for starters, and it's not OLED so the deep blacks of the original Rift may be conspicuously absent.
Only time will tell if the Rift S can beat back the competition. Lacking the cutting edge luxury of the HTC Vive and the mass-market appeal of Sony, it certainly has more than a few hurdles to overcome. Still, the decision to position the Rift S as the affordable choice for the PC crowd may well pay off.
Google Daydream
For the true VR aficionado, the third option isn't an option at all. Google Daydr​​eam's central premise rested upon using smartphones to power virtual reality experiences.
Its immediate precursor, Google Cardboard, consisted of two lenses housed within a cardboard casing. Users slotted their phones into the space provided and hey presto! A virtual reality system for less than  coffee and a bagel at Starbucks!
The Daydream adds a little class to the proceedings, but the concept remains identical. Made from a soft, durable fabric, instead of cardboard it comes bundled with a controller and will barely put a dent in your pocketbook. Unfortunately, the low price brings with it numerous drawbacks.
[amazon box="B01N634P7O"]
Not all phones fit well within the headset, and when that happens, light tends to bleed in from outside. Secondly, it lacks games. And the controller isn't at all suitable; it's more of a remote control.
The daydream is closer to a novelty experience than an authentic leap into a virtual world.
Pros and Cons of the PS4 VR
​
Before investing your hard earned money, we wanted to fill you in on the goods and the bads of the PS4 VR.
Pros
Relatively cheap
Over 200 games
Compatible with older peripherals
Cons
Not suitable for children under 12
Some users experience motion sickness
Many VR games are too short
Living in an Immaterial World
Photo by Tim Savage from Pexels
One thing that this PS4 VR review made clear is Sony's commitment to virtual reality. Although their current generation VR headset is rumored to be compatible with Sony's next console a recent patent suggests they intend to take things to the next level.
As with any PS4 VR review, a certain amount of subjectivity abounds. Virtual reality is not for everyone. For some, the motion sickness is more than they can handle.
Regardless, the era of the PS4 is not yet over, and this generation's technology still has a lot to offer.
And offer us it does, in glorious, 360 degrees of virtual reality goodness.
Great stuff.
Got any thoughts on VR gaming? Share them in the comments below.