*This post may contain affiliate links. As an Amazon Associate we earn from qualifying purchases.
Gmail has quickly become one of the most popular and trusted free email options available. Password protection is an important part of Gmail's security features, so resetting your password should be a priority if you believe it has been compromised. It is also a good idea to reset your password on a regular basis to increase your account security. If you are ready to reset your password or you have forgotten your current one, this handy step-by-step guide on how to reset Gmail password is exactly what you need.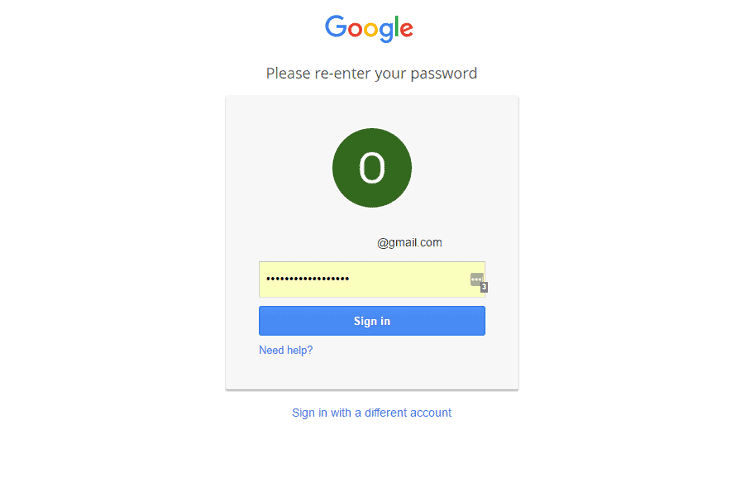 How to Reset Gmail Password in 8 Easy Steps
Resetting your Gmail password can be done quickly and easily using Gmail's My Account menu, which features easy access to change your password or set up alternate means of account verification. You can access the Gmail reset options from any computer, laptop, or mobile device with a web browser. Or, if you wish to just change your password we can help with the steps for that. Use the following guide to walk you through the steps to reset Gmail password:
Log into your Gmail account with your Gmail address and password.
Select your profile picture or initial in the upper right corner of the screen.
Click the blue My Account button.
Choose Sign-in & security from the menu.
Select the Signing into Google option.
Choose Password in the Password & sign-in method section.
Type in your new password information. Google recommends choosing a strong password.
Click the Change Password button to complete the process.
How To Reset Gmail Password if Password is Unknown in 5 Easy Steps
If your password has been forgotten, you can still reset Gmail password using Google's support website. This method will attempt to verify you through questions about your account. It also offers a backup verification method that involves sending a password recovery email to the secondary email address listed on your account. Use the following guide to walk you through the steps:
Navigate to Google's Account support page.
Type your Gmail address into the Enter your email box.
Click the blue Next button.
Provide the answers to the verification questions as best as you can. Click Next after each question.
Reset your password by providing your new password when prompted or using the link in the recovery email sent to your alternate email account.
These clear, concise instructions, should be all you need to reset Gmail password whenever you need to. If you run into trouble, Google offers a variety of useful support options on their Gmail Help page. You can also ask any questions you have or share your experience by commenting below.