*This post may contain affiliate links. As an Amazon Associate we earn from qualifying purchases.
Since the inevitable rise of Apple, more and more people have been using the products because of their simplicity and efficiency. This is not limited to the company's hardware, but also to its software. From FaceTime to the Apple iMovie app, there are a number of apps only available for Apple products, such as iPhone and IPad devices. Because of this, many people wonder whether or not Facetime for Android is available.
Before we start with the rest of the article, the simple answer is there is no FaceTime for Android. The app is exclusive, meaning that only Apple products can install or use the chatting app. However, this doesn't mean that there aren't alternatives to the FaceTime app. No, many other apps have been developed for both Android and Windows, some even more customizable and user-friendly than their iOS counterparts.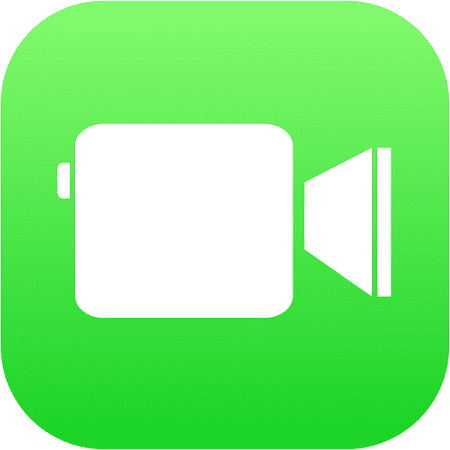 Video, Voice, and Text Alternatives to FaceTime for Android
We also have to remind our readers that no FaceTime download for Android has been made available or will be made available in the near future, at least when considering Apple's strict privacy and content laws. But enough of that. Let's see what alternatives there are to FaceTime for Android. We will be talking about the following apps: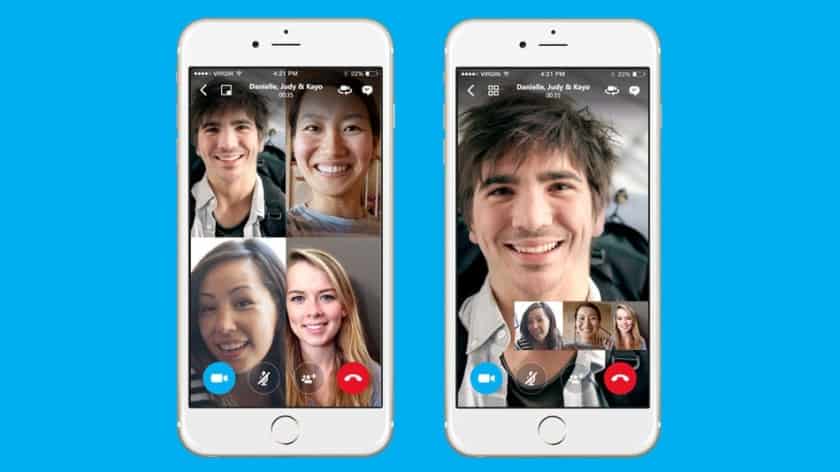 1. Skype
I couldn't, in all honesty, write an article about alternatives to FaceTime for Android without mentioning Skype. Probably the best voice and video call service out there, Skype is available across all platforms and operating systems, from PC to tablet, and from iOS to Linux.
Since its partnership with Microsoft, the video and voice call service has grown to never before seen proportions. Most of the bugs that used to plague the software were fixed after the buy-out, and the phone and tablet app is one of the most stable and reliable chat apps on the market.
Main benefits:
Available for all platforms
Great stability
The option to call landlines
Very user-friendly
Main downsides:
Takes up a lot of memory
Occasional drops in quality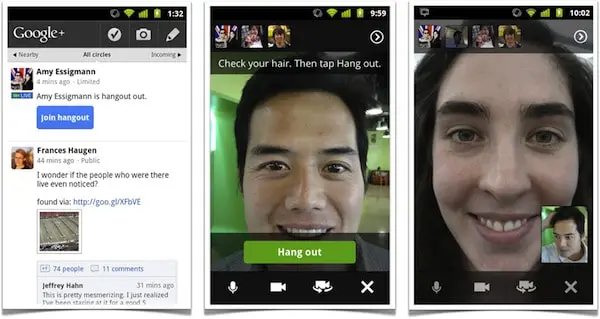 2. Hangouts
While it is not as popular as some of the apps on this list, Google's Hangouts has come a long way since its timid beginnings. Full of unimplemented features and bugs at one point, the app has now become one of the most stable and useful on the market.
The app has improved so much, in fact, that most of the users who offered it a lot of hate because of the many features Google promised to implement but didn't, have now forgiven and forgotten its trespasses. It is a true, modern-day redemption story.
Main benefits:
Very good quality voice and video calls
Great as a text-based chat
Good OS integration
Main downsides:
Calls occasionally drop after one hour
Has fewer features than many similar apps
3. Facebook Messenger
The star of another modern-day story of fall from grace and redemption, Facebook Messenger has had no small measure of critics when it first came to be. The main issue with the app was that Facebook simply removed a bunch of disjointed features from the main app and made a separate app which they forced us to use.
Over time, however, it has developed beautifully, turning from an amalgamate mass of features into a very refined and perfectly maintained app capable of satisfying even the most pretentious internet users.
Main benefits:
Excellent maintenance
Highly intuitive, yet complex user interface
Wide array of features
Constant updates
Main downsides:
Occasional crashes and bugs
Less privacy than other services
Iffy voice chat quality
4. Tango
Having one of the best, albeit unoriginal, user interfaces on the market, Tango could easily become the best video call and voice chat app out there. It would not only be the best option to replace FaceTime on Android, but it could probably even overtake Skype in terms of interface user-friendliness and perhaps even quality.
Main benefits:
Perhaps the best user interface out there
Great features
Excellent video calls
Main downsides:
Mediocre voice calls (too much background noise)
Works poorly on slower internet connections
5. Viber
While many dismiss this app out of hand as nothing more than a WhatsApp rip-off, mostly because of the app's icon, it turns out that Viber can actually hold its own against the rival app – even able to be a decent alternative to FaceTime for Android.
Aside from the extremely low data rates and surprisingly good audio quality (better than WhatsApp), the app doesn't have all that much going for it. But if you want to talk to people while on the go, this is the app for you.
Main benefits:
Extremely performant compression algorithm
Great voice call quality
Main downsides:
Reduced video quality
Mediocre user interface
6. Snapchat
While not a traditional voice or video call app by any means, Snapchat can also be used for those features. While many don't know this, the app works great as a text, voice, and video chatting app. It may not be a proper alternative to FaceTime on Android, but it can certainly do its job.
Main benefits:
Decent voice call quality
Decent video call quality
Snapchat's regular features
Main downsides:
It takes up a lot of space
Weird user interface
Limited number of features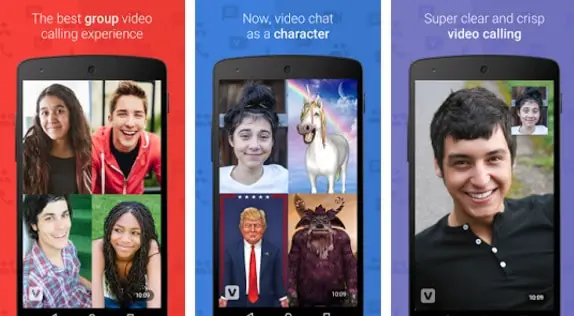 7. ooVoo
The next alternative for FaceTime that you can use on Android that we'll talk present is the strangely named ooVoo. While the app is riddled with bugs and glitches, the user interface and voice and video call quality are through the roof.
It is the ideal app to use for group chats, and the quality of the audio and video calls you can make using this app is off the charts.
Main benefits:
Crystal-clear voice and video quality
A wide array of features
Great for group chats
Main downsides:
Plenty of bugs and crashes
It requires a decent internet connection
8. ICQ
ICQ is an Android compatible app that offers free video calls that work surprisingly well. It boasts the HD qualities of its video and the reduce amount of data needed for live calls. Although not as popular as the other apps on the list, ICQ is a great alternative to Facetime, as it offers video calls and messages.
Main benefits:
Free video calls (in-app purchases available)
Supports group chats
Additional features such as 3d stickers, masks and emojis
Main downsides:
Few minor stutters
Requires quite a lot of free space on your device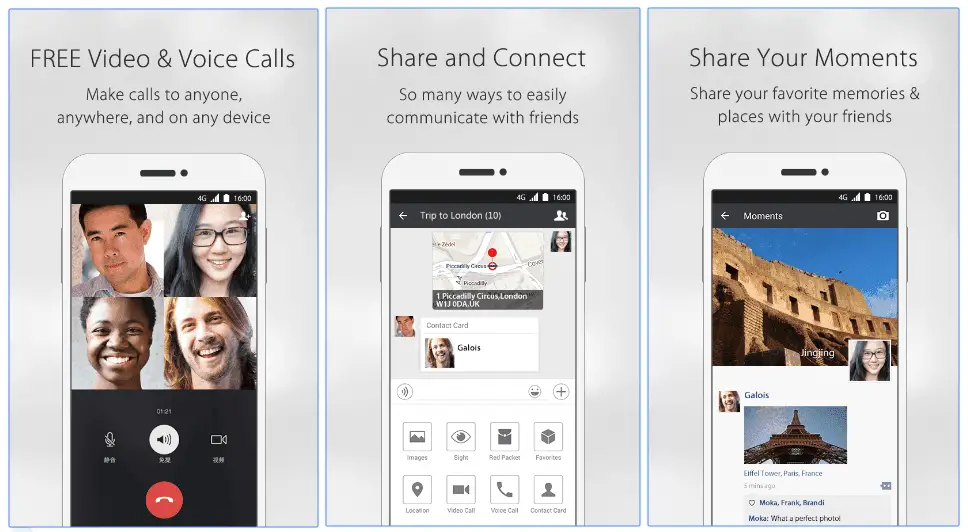 9. WeChat
WeChat is another great alternative to FaceTime, and the 100 million downloads prove that the app does its job. The app offers voice messaging, chats and calls, feature that is completely free. It comes with a simple and clean interface without too many bells and whistles.
Main benefits:
Sturdy services without bugs or connectivity issues
Cool and clear interface
Works cross-platform
Main downsides:
Takes up a lot of data
Some features are not free of charge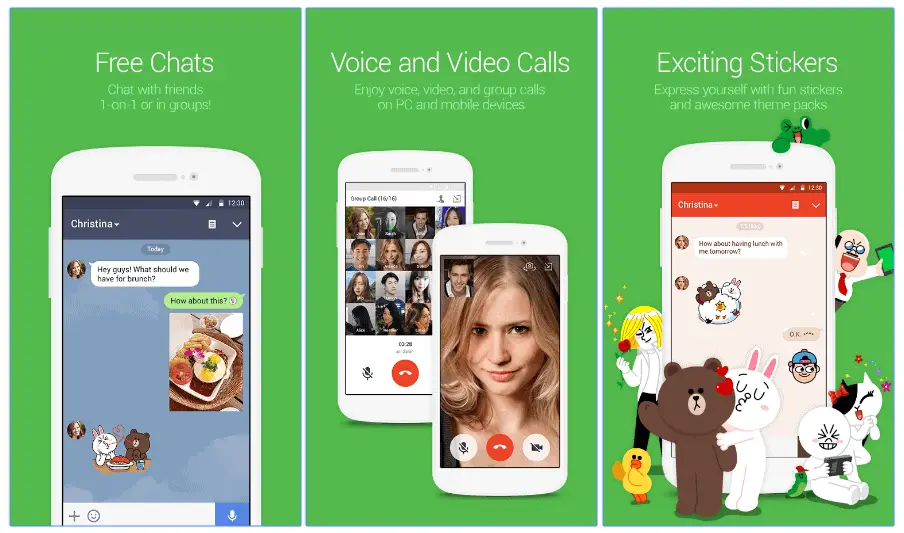 10. Line
Line can be the answer for many users looking for an app to replace FaceTime. Although it focuses more on video messaging and optimizing this experience with stickers and other features, Line offers decent video calling options. It's not astonishing, but this clean, user-friendly app does an okay job.
Main benefits:
Easy-to-use interface
Decent quality for video calling
Main downsides:
Focused more on messaging and chatting, than calling
Not as well-known as the other apps listed
Even though there is no possibility to FaceTime on Android, we are confident that we've managed to offer you a number of even better alternatives. Please leave any opinions or requests in the comment section below! Until next time, browse safely!