While most gamers usually go for desktop computers, since they are more easily customizable, many also prefer to do their gaming on the go. And, in those cases, a desktop just won't do it. So, the most logical solution to that issue is for them to get laptops. However, laptops aren't usually made for gaming – unless they are. Some companies dedicate their efforts to creating the best portable gaming systems out there. Today, we'll take a look at the best MSI laptops on the market.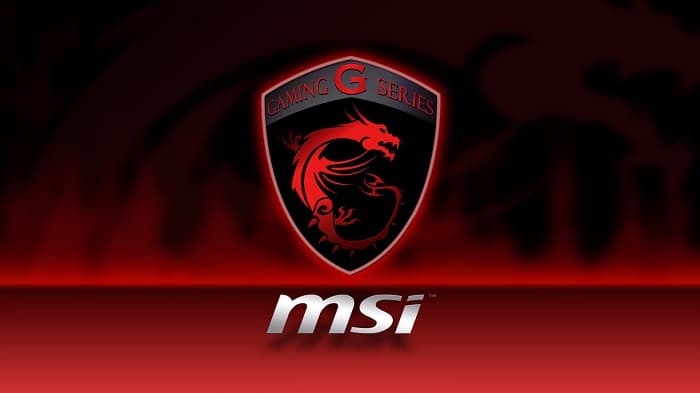 These MSI gaming laptops were tested individually by our team, and we promise to deliver the largest amount of information about these products in the least amount of words. However, this will not be a top list. We will just be reviewing eight different laptops and let you make your own choice based on your personal wants and needs. So, let's see what our team found to be the best eight MSI laptops you could get.
MSI GT80 Titan SLI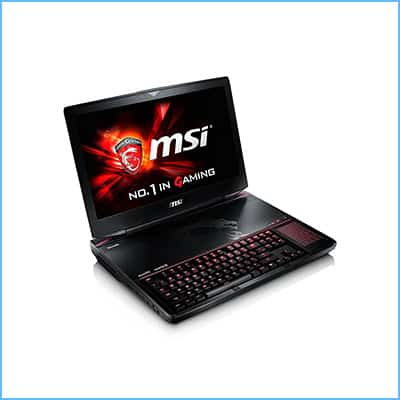 Product Description: With the MSI laptop quality standards being undeniable, this particular piece of technology could very well be the best MSI gaming laptop on this list. Going for about $3,400 on Amazon, the MSI GT80 Titan SLI comes with 16 GB upgradable to 24, a Dual NVidia GeForce GTX 980M SLI GPU, and a 2.6-GHz Intel Core i7 -4720HQ processor.
One of the first laptops to come with a mechanical keyboard, this is one of those MSI laptops which have a design inspiring both grace and impunity. This may not be a cheap MSI gaming laptop, but its extremely high performance and the very high upgrade potential make this perhaps the best MSI laptop on this list.
Pros: Superb and imposing design, very high-quality mechanical keyboard, vibrant and bright display, very easily upgradable, a few other nifty tricks.
Cons: Very poor battery life, and not just for a gaming laptop, slightly disappointing speakers.
MSI GT72S G Tobii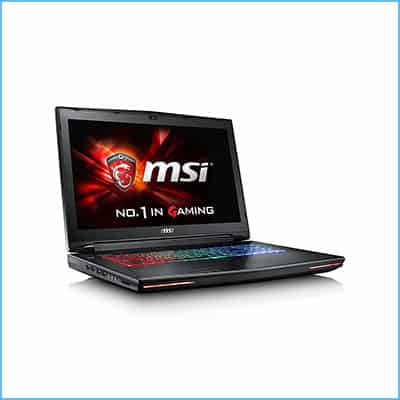 Product Description: Not quite as performant as the previous entry on this list of MSI laptop reviews, the MSI GT72S G Tobii is still one of the best MSI laptops out there. With a 2.7-GHz Intel Core i7-6820HK CPU, an NVidia GeForce GTX 980M GPU, and 32 GB of RAM, this particular laptop goes for prices around the $2,600 on Amazon.
What makes this laptop special is the special eye-tracking technology, which provides a number of fun features and new possibilities. However, the while it may seem new and fun at first – because it actually really is – it quickly becomes obvious that the feature could have used some better implementation. It's a cool gimmick, but it should have seen more exploration.
Pros: The eye-tracking technology is very fun at first, comfortable and easy to customize keyboard, impressive gaming and overall performance, ultra fast download and transfer speeds, high reliability.
Cons: Somewhat disappointing screen quality, simplistic design, very poor battery life, eye-tracking feels like a wasted opportunity, fans can get pretty loud.
MSI GT72 Dominator Pro Dragon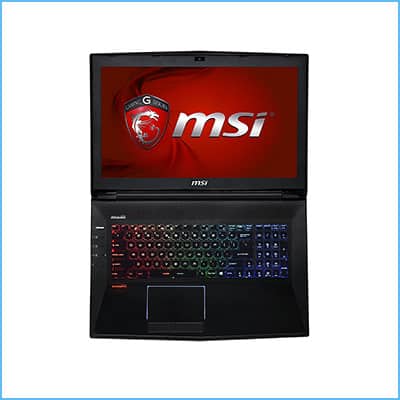 Product Description: Somewhere in the price vicinity of $3,000, this one is yet another beautiful piece of technology capable of great things in the right hands. Sporting a 2.7-GHz Intel Core i7-6820HK CPU, 32 GB of RAM, and an NVidia GeForce GTX 980 GPU with 8 GB of video memory, the MSI GT72 Dominator Pro Dragon is, without a doubt, one of the best MSI laptops on this list.
With a build able to compete against even the latest custom or refurbished computers, this machine comes with an extra built-in feature – full cooperation with Oculus Rift and HTC Vive. This MSI laptop review would be incomplete without mentioning that the full VR compatibility, the G-Sync NVidia technology, and the exquisite performance quality might just become MSI's new standard.
Pros: Beautiful and compelling chassis, full VR compatibility, superior quality keyboard, exceptional display and video performance, high performance SSDs, very high overall performance.
Cons: Take your charger or a few replacement batteries with you, as this laptop will be on life support most of the time. MSI know their way about building a computer, but they sure have a long way to go when it comes to their battery life.
MSI GS60 Ghost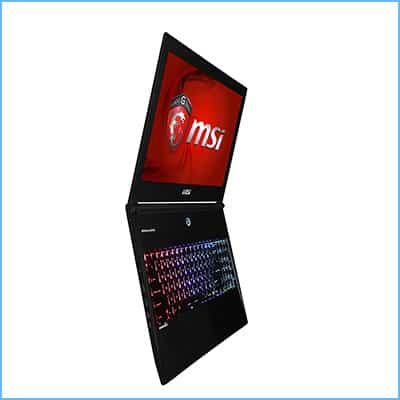 Product Description: One of the cheapest entries on this list of MSI laptops reviews, the MSI GS60 Ghost goes for about $1,800 on Amazon. With a 2.4-GHz Intel Core i7-4700HQ processor, 16 GB of RAM, NVidia GeForce GTX 860M GPU, and very high capacity SSDs, this laptop is definitely weaker by comparison to the entries on this list. It does, however, have one of the best price to quality ratios so far.
With a very thin, lightweight case, and a 15 inch display and 15.6-inch screen, this one of those MSI laptops that are perfect for gaming on the move. Fitting easily in any bag and able to hold its ground against any rig, the GS60 Ghost mini computer is definitely good enough to at least warrant being checked out.
Pros: Surprisingly good battery life, sleek, lightweight frame, superior display, wide viewing angles, very easy to transport, strong gaming performance.
Cons: Disappointing audio quality, can get pretty hot and loud when gaming – the MSI GT72S G Tobii has stealth by comparison.
MSI GT72 2QE Dominator Pro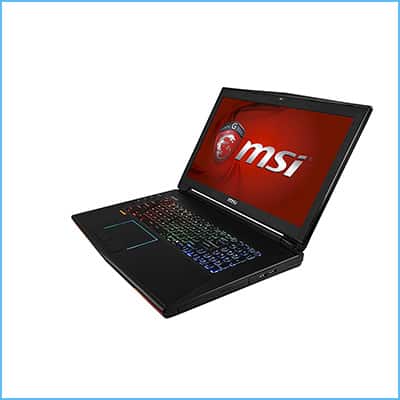 Product Description: With Amazon prices in the vicinity of $2650, you know that if you were to buy the MSI GT72 2QE Dominator Pro you'd get one of the best MSI laptops out there. With a 2.7-GHz Intel Core i7-5700HQ CPU, NVidia GeForce GTX 980 GPU, 16 GB of Ram upgradable to 32, and a similarly powerful motherboard, this machine is not to be trifled with.
Featuring NVidia's new G-Sync technology, this computer can run any game perfectly, as the display's refresh rate is synchronized with the graphics card. This offers, through the means of instantaneous rendering, one of the highest-quality gaming experiences on the market. We definitely recommend considering this product, especially if stumble upon some deals or sales.
Pros: Crystal-clear graphics, very accurate display, glare-free screen, highly optimized graphics performance, highly performant audio system, good front camera, easily fitted with parts and accessories, little time spent under repair.
Cons: Very expensive, disappointingly simplistic case, mediocre touch pad.
MSI GT60 Dominator Pro 3K-475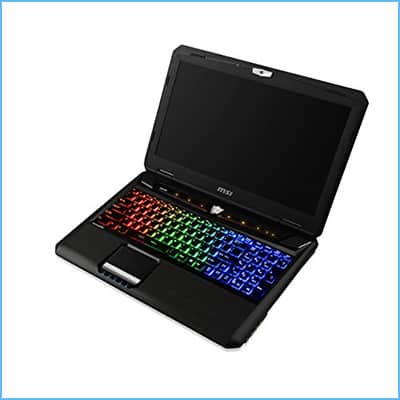 Product Description: Unlike the GT70 series, the GT 60 series is the first gaming notebook to come equipped with a 3K display. Going for somewhere around $2,700 on Amazon, the MSI GT60 Dominator Pro 3K-475 features a 2.7-GHz Intel Core i7-4800MQ processor, 16GB of RAM, and an NVidia GeForce GTX 880M GPU with 4GB of dedicated memory.
While it isn't the best in its category, this machine is, without a doubt, one of the best MSI laptops on the market. The brand didn't do as good a job appearance-wise with the GT60 as it did with the GT70, GE60, or even GE70, as the station look pretty bland. However, while the aspect may have missed the afterburner, the innards certainly didn't.
Pros: Very compact and light-weight for a gaming laptop, greatly superior display, XSplit Gamecaster software comes pre-installed, very high overall and graphics performance.
Cons: Relatively poor speakers, small, uncomfortable touch pad, can get very loud when gaming without the proper drivers.
MSI PE60 Prestige
Product Description: The cheapest laptop on this list, the MSI PE60 Prestige goes for around $1,099 on Amazon. However, if you happen to find it on a deal or sale, you can probably get one of the best budget MSI laptops for under $1,000. With 12 GB of RAM, an NVidia GeForce GTX 950M GPU, and a 2.6-GHz Intel Core i7-4720HQ processor, the Prestige is definitely worth its money.
Looking fairly elegant and professional, this shiny notebook hides the potential of being able to support up to two external monitors at the same time. Despite its high quality, this is one of those MSI laptops that are totally worth their price. As it attempts to satisfy the needs of every user, it does create a number of problems for itself along the way.
Pros: Very strong CPU performance, very colorful and vibrant display, supports multiple external displays.
Cons: Very disappointing battery life, cheap and lazy-looking design, lack of ergonomics, mediocre sound quality.
MSI WS60 Workstation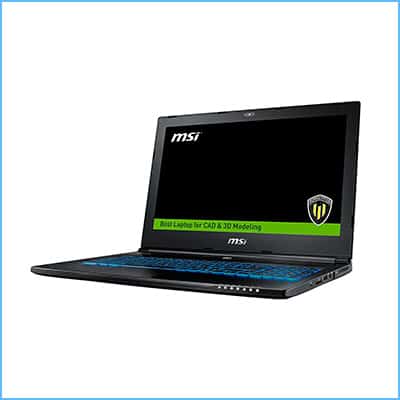 Product Description: Going for around $1900 on Amazon, this has probably the worst quality to price ratio of all the MSI laptops we've reviewed today. Where regularly that would disqualify a product from appearing on one of our lists, the MSI WS60 Workstation has enough qualities to warrant its stay.
With 12GB of RAM, a 2.5-GHz Intel Core i7-4710HQ processor, an NVidia Quadro K2100M 3D GPU with 2 GB of dedicated memory, and a native 3840 x 2160 resolution, the Workstation can certainly hold its own against many rigs. And while some of the cons tend to outweigh the pros, this is one of those MSI laptops that still warrant consideration.
Pros: Excellent graphics performance, superior performance, incredible storage and online transfer speeds, fancy backlit keyboard, sleek, elegant aluminum design, accessible price.
Cons: Extremely unsatisfactory battery life, mediocre color accuracy, bland color range, can get very hot, very fast.
We hope that our list of the best MSI laptops you can buy was useful in helping you decide on what rig you want to buy for yourself or a loved one. If some personal favorites were not included on this list, products such as the G series' 2OE-017US, the GE series' Apache Pro-003, or the Barebone series, it's because they were outclassed by the ones featured. Until next time, browse safely!